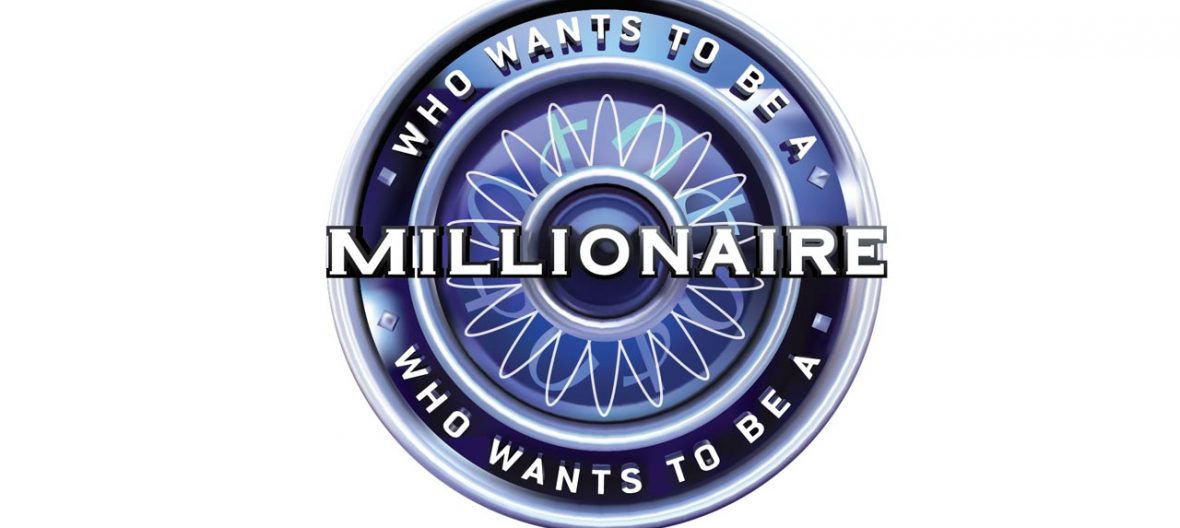 August 26, 2015
New Season of Who Wants to be a Millionaire Debuts September 14th
This season features another new host and the return of the classic Millionaire format.

September 14th is going to be a very busy day for game show fans. Like most other games, Who Wants to be a Millionaire will be debuting its new season. This season will feature many big changes to the long running quiz show which should excite Millionaire's biggest fans.
Chris Harrison will be stepping in as host this season, replacing Terry Crews. Chris is the fourth host of the daytime version (5th in the US franchise's history). Millionaire has had a revolving door of hosts ever since Meredith Vieira left after 11 seasons. Both Terry Crews and his predecessor Cedric the Entertainer lasted one season each. Chris hosts ABC's popular dating game show The Bachelor and, in the studio-based game show world, hosted GSN's Mall Masters in 2001 and ABC's You Deserve It in 2011.
The biggest change, though, is that Millionaire will return to its roots and bring back the classic format. There's still 14 questions, but the game returns to being a progressive money chain with two safe points at question 5 ($5,000) and question 10 ($50,000) and progressively harder questions. No shuffled money and no shuffled question difficulty. The contestant still has three Lifelines to help out. Ask the Audience and Plus One (essentially a modern Phone A Friend) return from last year. Coming back into rotation is 50:50. 50:50, last seen in 2008, takes away two of the wrong answers leaving just one wrong and the correct answer.
A variety of themed weeks will take place during the season. They are:
"OFF TO COLLEGE WEEK" Sept. 28-Oct. 2 – Smart young people from across the country play to win some cash as they head off to school in the fall.
"BUCKET LIST WEEK" October 26-30 – "Millionaire" helps contestants check off items from their list of things to do before they … well, you know.
"BACHELOR FAN FAVORITES" Nov. 2-6 and February 1-5 – Favorite contestants from "The Bachelor" and "The Bachelorette" will be reunited with Harrison to compete during two special weeks this season.
"SECOND CHANCE WEEK" Nov. 9-13 – Memorable players who got a question wrong last season return for another chance to go all the way to $1 million.
"ELIGIBLE BACHELOR WEEK" Nov. 16-20 – Some of the most eligible guys in America come to "Millionaire" seeking THE ONE … that is, the one with six zeros behind it!
"ARMED FORCES WEEK" Dec. 14-18 – As part of the holiday season, "Millionaire" welcomes true American heroes from the Army, Navy, Air Force, and Coast Guard.
"WHIZ KIDS" February 8-12 – Some of the smartest kids in the country, from 8-15 years old, take on "Millionaire"!
"SHRINERS HOSPITALS FOR CHILDREN" February 15-19 – "Millionaire" partners with The Shriners Hospitals for Children to raise money for this special cause. Special Olympian Blake Leeper will donate all of his winnings when he plays on the final show of the week.
"MOVIE WEEK" February 22-26 – Movie trivia buffs show off their knowledge by taking on a totally movie-themed slate of questions.
It's hard for the show to go more back to its roots. Millionaire's ratings were down significantly last year and this looks to a giant last effort to gain anyone back who was turned off by the shuffled format or Terry last year. Will it work for you? Does the return of the classic format make you more interested in watching this year?