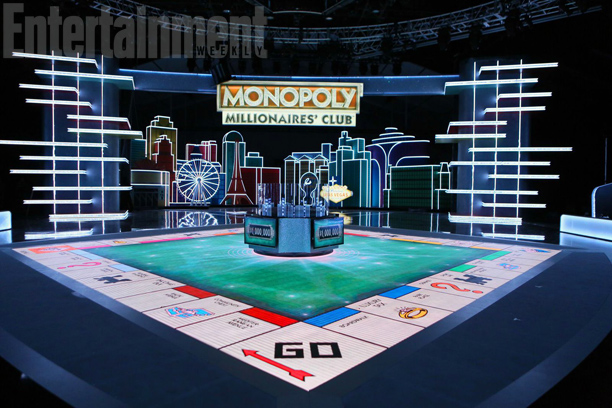 August 18, 2015
Monopoly Millionaires' Club Season Two Debuts September 12th
The Billy Gardell-hosted lottery game is back and hoping to make even more millionaires.

Missing your weekly fix of the syndicated game show Monopoly Millionaires' Club? You won't have to wait much longer. The new season will debut Saturday, September 12th, in syndication. Check your local listings. Both in-studio host Billy Gardell and local game co-host Todd Newton return in the show based on the popular Hasbro board game.
The only big change this season is the series will shift from an hour-long show to a half-hour format. Each episode sees three contestants compete in games based on the board game Monopoly. Each could win up to $100,000. At the end of each show one contestant can risk his or her winnings to race along the iconic Monopoly board. Passing go wins $200,000 but if a player lands on go, that person wins $1,000,000.
The audience is deeply invested in each player, too. Whatever the player wins, his or her audience section receives half. If the final player can win the $1,000,000 prize, he or she will win it all and the audience section will split a cash jackpot of up to $1,000,000.
Check the Monopoly Millionaires' Club website for your local listings and more information. Be sure to check out the new season. They've managed to fix an overwhelming majority of the lottery-game show issues and it's a great product.