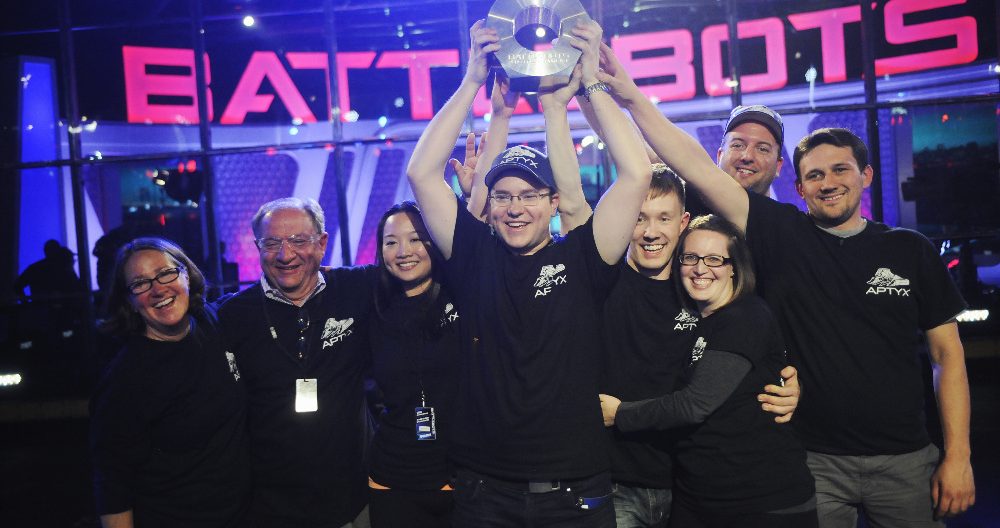 July 28, 2015
Watch: Bite Force Crowned 2015 BattleBots Champion
Bite Force pulled a major upset victory against Tombstone to take home the Giant Nut.

ABC's BattleBots wrapped up its first season (hopefully not the series) in spectacular fashion. Any level of excitement we could have hoped for was blown away by amazing fights, potentially costly decisions, and upset victories. It was capped off by an amazing championship fight between Tombstone and Bite Force. Bite Force managed to pull a shocking defeat over Tombstone and was named 2015 BattleBots champion.
You can take a look at the championship fight above. Also, below, take a look at the semi-final fight between Tombstone and Bronco. Watch the last-second hit by Tombstone and the amount of damage it took. That could have been a costly mistake going into the championship fight.
I hope you enjoyed the series of BattleBots as much as we did. Whenever we revive these beloved cult classics they tend to disappoint, but this was the rare exception. BattleBots went above and beyond any expectations I had and somehow surpassed the enjoyment of the original version. We've not had appointment television like this in a while and it was. Hopefully we'll get to see more robot combat next summer. It's done pretty well in the ratings. Hopefully more sparks and shrapnel will fly next year.