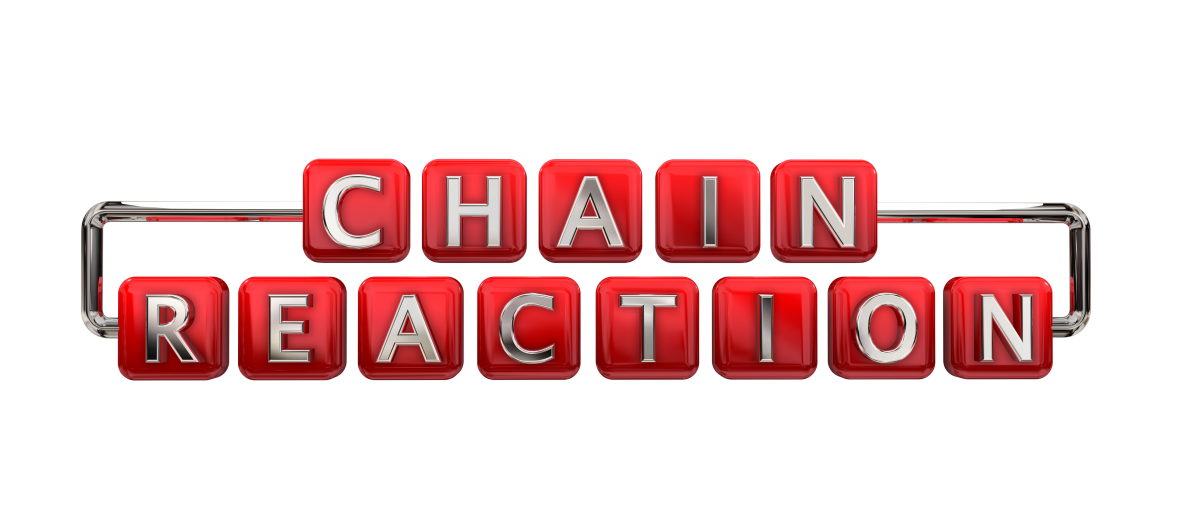 July 14, 2015
Watch: First Look at GSN's Chain Reaction
The network's newest word game debuts this Thursday. Check out a preview.

This Thursday, GSN will debut their new series Chain Reaction at 9:00PM ET. The show, a revival of the 80s word game, sees two teams try to guess words which share a common bond with words above and below it. We have a full review of the show coming later (it's very good, by the way. Far better than the last version from 2006). However, first, we have a preview of the game to check out. Watch, above, as a team tries to guess a word in the chain.
You can get a good grasp of the atmosphere, tone, and level of fun this new version has which is leaps and bounds better than the previous version which was obscenely dark and foreboding for such a light word game. You can also see host Mike Catherwood in action. He's very, very good.