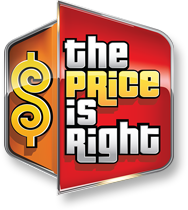 July 7, 2015
Drew Carey Teases New Price is Right Set
The CBS game show is getting a face lift for season 44.

One of the great things about The Price is Right since Drew Carey has taken over is that they do minor updates to games and the set each year to keep it fresh while still celebrating the long history of the format. They're continuing that tradition this year with an update to the set.
Drew teased the refreshed set during a Periscope session on Monday. Longtime fans may notice some changes like a brand new home base and turntable, a new announcer podium, new show logos around the set, and a new, larger monitor.
Notice any changes we forgot? Be sure to let us know. Looks really great, doesn't it? Tune into CBS this Fall for the new season of The Price is Right to see this and more surprises in action. They've got a Decades Week up their sleeves, celebrating the show's history from the 70s to today, which should be great.