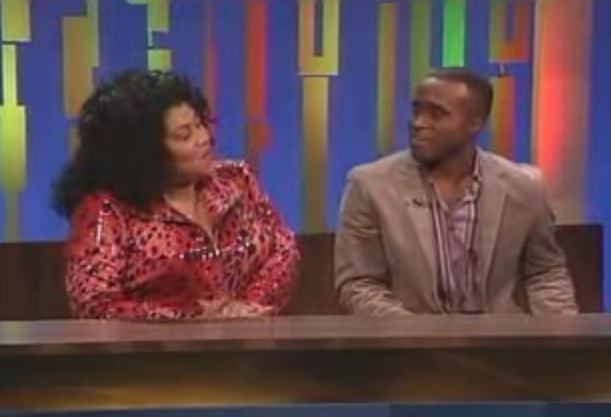 June 26, 2015
Watch: Jermaine Taylor Freaks Out on Martha Wash on GSN's I've Got A Secret
#lovewins

As your friendly neighborhood progressive game show blog, we're pretty happy about the Supreme Court's ruling today. To fit with the equal rights and equality theme, we can think of no game show that better exemplifies this than GSN's 2006 revival of I've Got A Secret.
The entire panel of GSN's I've Got A Secret was gay, but they never really made a big deal about it more mentioned it. They just existed, but the panelists had a theme about them. It worked well and it still, to this day, remains one of GSN's best productions. Easily the best moment from the show, and one of the funniest moments of game show history, featured mystery guest Martha Wash.
Martha Wash was part of the singing group The Weather Girls who sang "It's Raining Men," which is essentially a gay national anthem. The panel was blindfolded and had to guess who she was just by asking yes or no questions. One panelist, Jermaine Taylor, had a "personal moment" upon revealing the guest which still makes us cry laughing almost a decade later. Check it out above.
We're glad to fondly remember a great show that, beyond being just a great show in general, was way before its time.