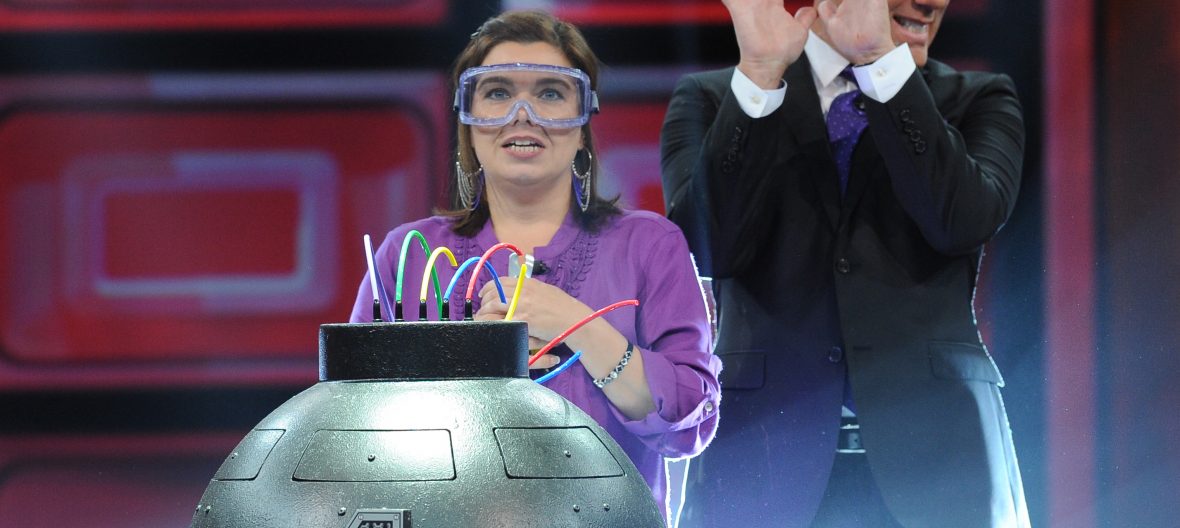 June 23, 2015
Watch: First Gameplay Footage of Boom!
Devin tries to defuse the $50,000 bomb. What do you think of the game?

If you read our review, we're pretty excited about Fox's upcoming quiz show Boom!, debuting Thursday, June 25th, at 8:00PM ET. The series sees contestants trying to defuse bombs by cutting wires corresponding to right answers. Cut the wrong wire and…boom. You and some of the audience are covered in whatever mystery substance is inside the bomb. Play a perfect game and you can leave with up to $500,000.
We've got a preview of a $50,000 bomb round (h/t Mashable). The contestant must cut wires corresponding to phone apps whose icons in the Apple app store only feature one letter. Can she do it and save the team, bringing them closer to the Mega Money Bomb? Check it out.
What do you think of the game so far?