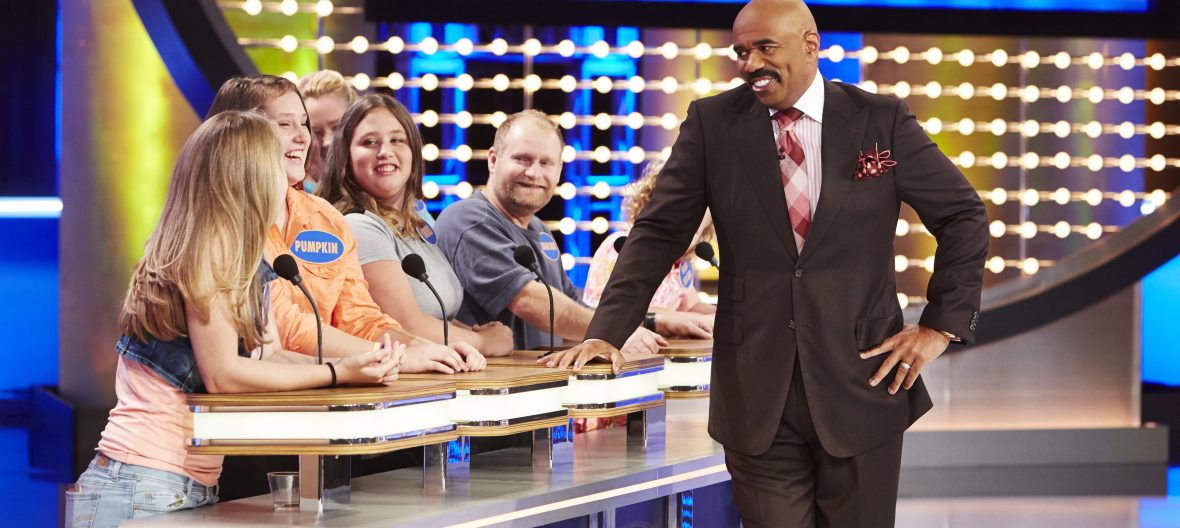 June 23, 2015
Syndication Ratings: Family Feud is Number One
It finally happened.

Remember five years ago when Family Feud was only averaging around a 1.5 at most and was on the verge of cancellation? Those days are long gone. Today it's now the number one rated game show in syndication, and the number one show in all of syndication, period, for the week ending June 14th.
Feud finished the week at a 6.1 in household rating. It beat Wheel of Fortune by a tenth of a point (6.0) while Jeopardy! finished at 5.9. Far back in the distance was Who Wants to be a Millionaire at 1.7 which isn't far away from the far cheaper and new Celebrity Name Game at 1.3. It's also beating the other game shows in any key demographic by a long shot.
There's a few things to consider with this. It's not a far victory and we're sure in a week or so that Wheel will regain top status, possibly temporarily. Celebrity Family Feud was a massive success for ABC and if people didn't know the show was still around, they do now. A Burger King promotion three years ago really helped Feud achieve household recognition again, so an actual primetime network show with large viewership can only help.
We've also endlessly heard the arguments of Feud's combined runs, which do help out but it doesn't affect the score massively. We've got documents and leaked emails from the Sony information dump showing that double runs added less than a point to some shows. Feud's looking to be the real deal to beat the Sony game show titans and the increased profile this summer is only going to help this coming Fall when it launches its new season in September. It's flirted with both shows this season, and 2015 is looking to be the year it could finally firmly trump all other games.
Obviously neither Wheel of Fortune or Jeopardy! are having panic attacks. They're still huge and are firmly cemented and far from worrying. It's just fantastic to see such hard work from people we've known and covered since the Richard Karn era of Feud get rewarded like this. Congratulations to Steve Harvey and Gaby Johnston and everyone else at the show who worked incredibly hard to get here.
Ratings courtesy TVNewsCheck