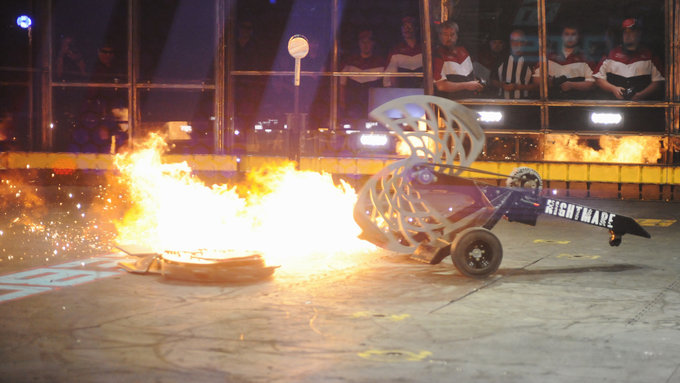 June 21, 2015
Celebrity Family Feud and BattleBots Debut Tonight on ABC
It's a night of new games and competition tonight on ABC.

Tonight's the night many have been waiting for for quite some time. ABC debuts their two new big summer games and there should be something for everyone. First, at 8:00PM, is Celebrity Family Feud starring Steve Harvey. The series lets celebrities and their families compete against each other for a shot at $25,000. Tonight you can see Anthony Anderson, Toni Braxton, Curtis Stone, and Monica Potter compete for charity. Should be very fun and, as always, funny.
Then, at 9:00PM ET, is the eagerly awaited return of the cult 2000 competition show BattleBots. Two robots will enter the arena but only one will leave in tact. Eight teams will battle during these qualifier rounds, and through the six episode season scraps and sparks will fly until one remains victorious and takes home the cash prize. The series last aired on Comedy Central in 2002 and it's incredibly exciting to see it back.
Along with 500 Questions which was definitely a grower, ABC has had a great summer for game show fans. Excited for tonight?