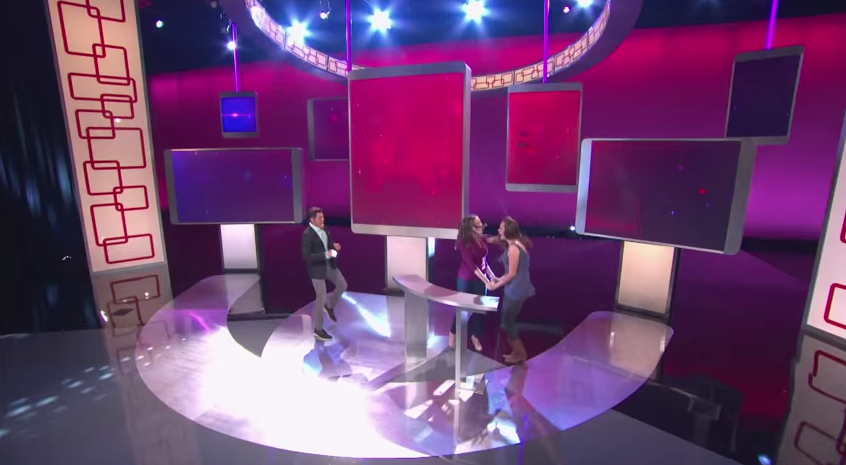 June 4, 2015
Watch: First Preview for Chain Reaction
Check out the first footage from GSN's upcoming word game.
As announced yesterday, GSN will debut the new season of Chain Reaction on Thursday, July 16th, at 9:00PM ET (two episodes). The revival of the 1980s word game sees teams of two compete to link words related to each other. Mike Catherwood hosts.
GSN released the first preview for the new series yesterday. Take a look above at the new set, a very tiny sample of game play, and the energy and atmosphere you can expect. It does appear to be a lot lighter in tone than the bizarrely dark and foreboding look GSN's last revival of the format, in 2006, had so that's already a big plus.
It's also your first chance to take a look at GSN's new branding in action if you don't have the network.