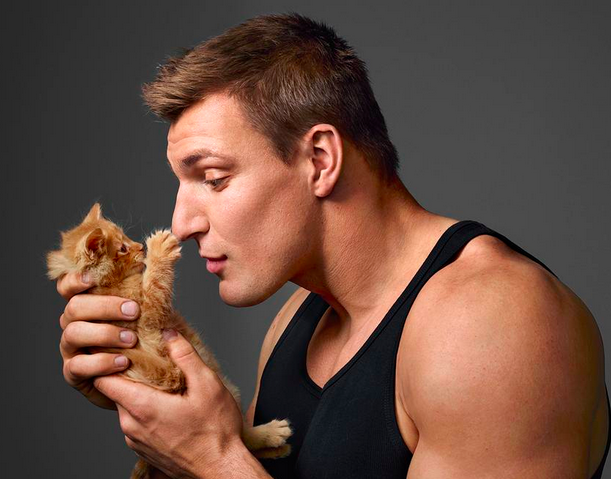 June 2, 2015
Rob Gronkowski to Appear on Celebrity Family Feud
Steve Harvey and Gronk…together at last.

I don't care if you don't care for the New England Patriots or Rob Gronkowski, ABC's upcoming Celebrity Family Feud just got a lot more interesting. The primetime version of the massively popular Steve Harvey game show begins taping later this week and we have the first family to appear.
New England Patriots tight end Rob Gronkowski will appear on one episode of Family Feud which debuts Sunday, June 21st, on ABC. Rob's brother Chris let the information slip out today on Toucher and Rich on CBS Radio in Boston. No word on who his family will be playing yet but, with taping coming soon, we'll have information before you know it.
Of course Rob Gronkowski is famous for such fantastic phrases as, "There's Only One Thing You Can Deflate: Deez Nuts," flexing during news interviews for no reason, motor boating just about anyone he can find, and so many other things you can read about in Deadspin. So picture all of his nonsense…and add in Steve Harvey. This will be one for the ages.