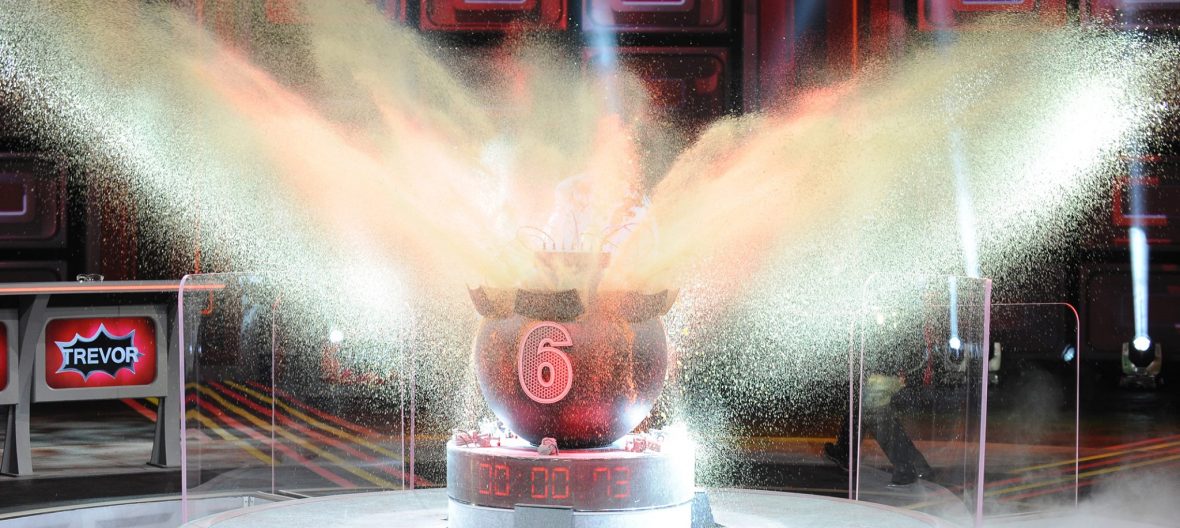 May 29, 2015
Watch: First Look at Boom
Check out a preview of Fox's upcoming quiz show.

Courtesy TVLine, we've got our first look at Fox's new quiz show Boom! debuting June 25 at 8PM ET.
Each episode sees a team of three trying to cut wires on a bomb corresponding to answers. Cut the right wires and you're safe. Cut the wrong ones, though, and the food bomb goes off, soaking the players in audience in a variety of things. Teams stand to win up to $125,000 in the first six bombs. They can then choose to go for the Mega Money Bomb where they can multiply their bank by four for $500,000. Be careful, though. They could lose half their money.
It looks like a fun, enjoyable quiz show. Good genre veterans are behind it and they seem to have fixed a lot of problems the original version had. Let's see what it turns out to be. First, though, check out the preview above.