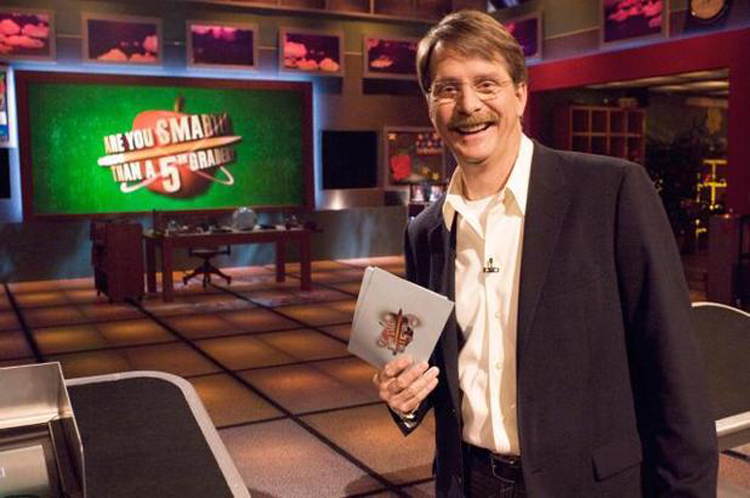 May 8, 2015
Watch: First Look at All New Fifth Grader
Get your first look into Jeff Foxworthy's new classroom.

Class is back in session at Fox. The network will launch the newest season of Are You Smarter Than a Fifth Grader on Tuesday, May 26th, at 8:00PM ET. Fans of the old primetime series can expect essentially the same show. Contestant will use the help of fifth graders to climb up the money tree and, hopefully, answer a sixth grade bonus question to win $1,000,000 and the right to declare they are, indeed, smarter than a fifth grader.
We've got a preview of the new season above. Check out the new set, the new look, and the new kids involved.