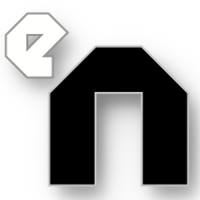 May 5, 2015
Nick Arcade Creators Bring Spiritual Successor Enthlevel to Kickstarter
Help fund the new series pilot bringing the spirit of Nick Arcade to this century.

All can finally be revealed about the mysterious new project Enthlevel from the team behind Nick Arcade. Enthlevel is a new elimination competition series with the heart of Nick Arcade, involving the same people including host Phil Moore and announcer Andrea Lively. The series is now seeking funding from fans through Kickstarter so if you're a big fan and want to see this series come around, be sure to help out any way you can. We will be.
But what is Enthlevel? The series sees multiple teams compete in rounds of gaming and gaming reflex challenges. The goal is to stay alive long enough to unlock cinematic VR missions separating each round. You stay alive by scoring well in gaming challenges. The lowest scoring teams are dropped out. The final surviving team plays for a bonus challenge prize. And, yes, this series is for teens and adults of any ages so all you fans of Nick Arcade now in your 20s and 30s can participate.
You can read more about it and how they're bringing the fun of the old 90s game to today. Be sure to click here and support them.