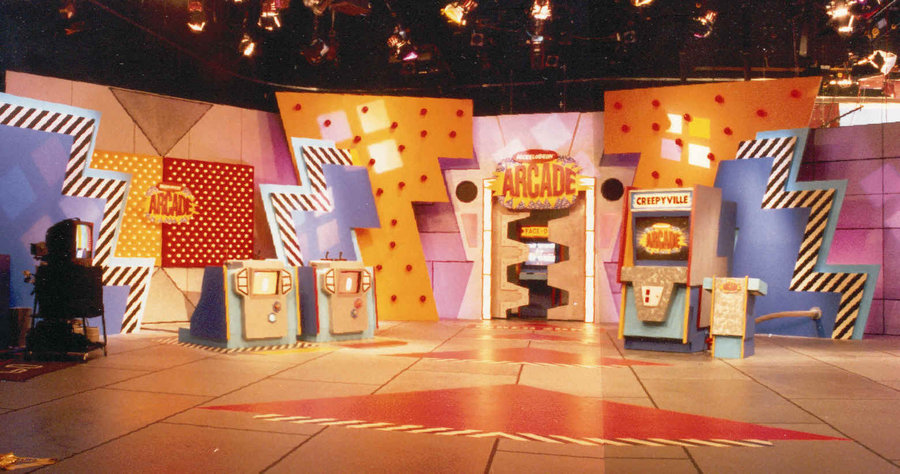 May 4, 2015
Take Part in a Reddit AMA with Nick Arcade and Enthlevel May 6th
What's the mysterious new Enthlevel project?

The revival of 90s pop culture is continuing and it's hitting the unscripted TV genre yet again. Remember the Nickelodeon game show Nick Arcade? Given how many gamers we have here, and how most of you are from that era, I'm sure you do. As kids we loved it because it gave you a chance to be in a video game. As adults we love it since it was a technological marvel at the time, and Cinemablend rated it the third best kids game show of all time. Could we be seeing some sort of a comeback?
This Wednesday, May 6th, at 4:00PM ET Nick Arcade creators James Bethea and Karim Miteff and host Phil Moore will take part in an AMA on Reddit to answer any questions you have about Nick Arcade and their new secret project Enthlevel. What's Enthlevel? There are no specifics yet, but the website says, "In the 1990s we created the TV show Nick Arcade. In 2015, do you want 'Moore?'". So it's safe to say we're pretty pumped.
You'll have to keep watching and follow them on Twitter and Facebook to find out all the details on Enthlevel. The big announcement is coming Tuesday, May 5th, so keep your eyes posted. We're all pretty excited to see what's up their sleeves. Stay tuned.
Enthlevel on the Web
Enthlevel on Facebook
Enthlevel on Twitter