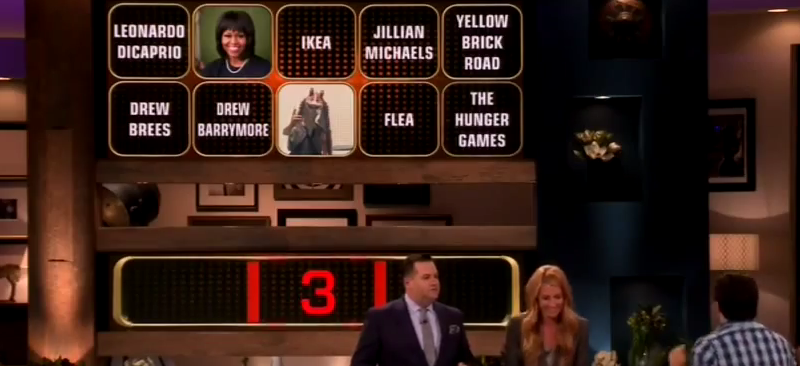 April 30, 2015
Watch: Kyle Sweeps the Bonus Board on Celebrity Name Game
This is why Craig Ferguson won an Emmy.

It finally happened yesterday on Celebrity Name Game. For the first time a contestant swept a round, clearing all 10 topics in 45 seconds. It also came at a great time…in the end game. Kyle played perfectly with Cat Deeley and Ross Matthews and beat the bonus round himself, winning him and his partner Ray $20,000 which they hope to use on a wedding.
There's still time to kill at the end of the episode, though. What does Craig do? Craig tricks Ray into thinking Kyle got none and has to beat it himself. It's a great moment and shows why Craig won the Emmy for best host and why he (and the show) deserve so much more recognition. Take a look above.
By the way, if they look familiar, it's because this is Second Chance Week where former contestants come back for another shot at $20,000. This pair had another memorable moment earlier this season with a round regarding Joseph-Gordon Levitt and a threesome. Re-watch it below.
[youtube http://www.youtube.com/watch?v=vYQBoF7eORM&w=560&h=315]