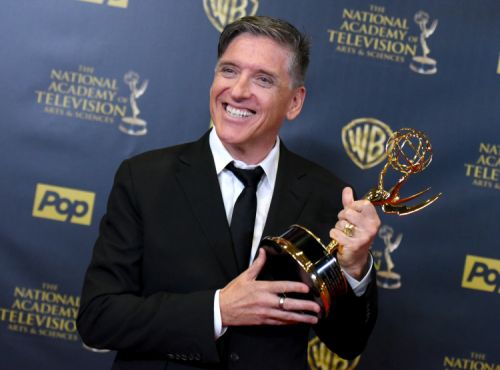 April 27, 2015
Craig Ferguson Wins Emmy for Best Game Show Host; Jeopardy! Wins Best Show
We had one surprise win at last night's Daytime Emmy Awards.

Last night was the 42nd annual Daytime Emmy Awards, hosted by Tyra Banks. It's the game show genre's moment to shine as the best-of-the-best see which gets recognized for their outstanding achievements throughout the year.
For the category of Outstanding Game Show Host, Craig Ferguson ended up taking home the trophy, beating Alex Trebek, Steve Harvey, and Todd Newton. For anyone who has seen Celebrity Name Game you know Craig deserves it. There's few better than him in basically anything presenting-wise. It was a bit of a surprise win, still, beating titans like Trebek and Harvey. Take a look at his acceptance speech below. Huge congratulations to him. Completely deserved and can't wait to see what happens in season 2 of Celebrity Name Game.
[youtube http://www.youtube.com/watch?v=RP8JqwYeaKQ&w=560&h=315]
Jeopardy! went away with the honors of Outstanding Game Show. The Alex Trebek-hosted quizzer, which celebrated its 30th season for the voting, beat Family Feud and The Price is Right. Steve Harvey didn't go home empty handed, though. He won the award for Outstanding Talk Show/Informative.
Beyond the awards, game shows got even more love with a special Lifetime Achievement Award to Betty White. To celebrate her they played a special round of Password Plus (her husband's old show), hosted this time by Tom Bergeron and featuring celebrities like Regis Philbin, Charro, and others. Take a look.
[youtube http://www.youtube.com/watch?v=KX22Sr2PXCU&w=560&h=315]