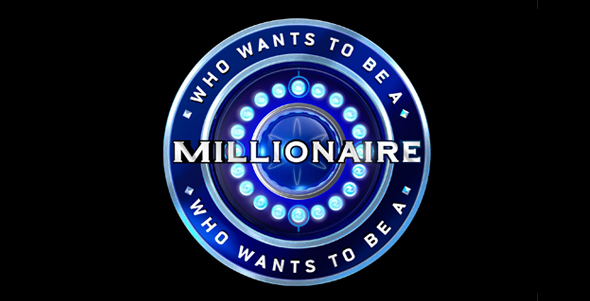 April 17, 2015
What Millionaire Needed to Stay On The Air
Leaked e-mails show how much of a predicament WWTBAM was in the US.
Who Wants to be a Millionaire has always been a worldwide commodity. Once reaching almost every civilized country in the world, now Millionaire airs in a select few countries, including the US. In the past three years, Millionaire in the US has had three different hosts: Cedric the Entertainer, Terry Crews and now Chris Harrison. It's even survived a move from NYC to Connecticut.
But why?
In a leaked email from Corii David Berg, Senior Executive Vice President of Business Affairs for Sony Pictures Television, detailed an outline of the struggles of the Millionaire brand at home and abroad, sent on January 29, 2014.
I caught up with ABC BA/Legal this morning to talk about specifics with respect to our fee reduction…In short, ABC proposes that we take a 50% reduction in our fee (stripped of complexities, reducing from about $17,300 to about $8,700), and a reduction of the annual increase from 5% to 2.5%.…the broad reason for the request is that the show is apparently on the "edge of greenlight", cannot sustain the fee (which is apparently the biggest single line item), and the show may or may not be renewed as a result – they feel they need to bring the costs down/allocate some of the existing budget to different needs to better ensure the show's sustainability. For example, they believe they will need more money to replace the existing EP, who is no longer with the show (apparently they got him/kept him very cheap), and they would like to be able to dedicate more money to marketing the show/social media, etc.. They believe they can do that with a reduced fee/other reductions.
ABC licenses the Who Wants to be a Millionaire brand from Sony per-episode. The fee was a little over $17,000. ABC proposed that to keep the show on the air, they pay Sony half as much, in an attempt to keep costs down. Other cost-related moves seemed to include hiring James Rowley as new Executive Producer, moving the whole production to tax-friendly Connecticut, and hiring Terry Crews.
ABC made a lot of money on the show, especially early on, and Celador/2way/SPT was on the short end of the stick for much of that period. If we turn the other way on that, ultimately, I think it comes down to whether or not we care if the show goes off the air in the US. Personally, I don't think they will take it off at least for the next year, but I could be wrong and, I suppose for purposes of this, we should assume that they will.

While it is a financial hit for International Production (yearly, somewhere between $650K (if we agree to 50% reduction) and $1.3 million (if taken off the air)), in the long run would it be better to get the format back in the US after a 3-year holdback, and potentially relaunch it/give it a new life? And we have to consider whether (i) it could have a "new life" – would we able to successfully relaunch it in the short-term future, or would networks stay away from it because (A) it is so associated with ABC/old news and (A) [sic] because the prints (which ABC would continue to control) could be exploited at the same time, and (ii) would there be additional fall-out without US exploitation (inability to get it on/keep it on the air in other territories)?
By licensing the name alone, Sony makes about $1.3 million at their current rate. It's also interesting to note that if the show goes under, there seems to be a three-year resting period where afterwords, ABC and Disney would no longer own any rights to the show, and Sony could take over production. It's also interesting that the canceling of Millionaire in the US could have international ramifications: if the US can't sustain the juggernaut, will other countries want to?
My recommendations, in order: (i) I don't think we should reduce – if it stays on the air, we continue to receive fees; if it goes off the air, we get the format back in three years; (ii) If we reduce (because we want to make sure it stays on the air in the US), we don't reduce by any more than 25%, and get rid of the 3-year holdback/limit it up to 1 year, amongst other things, once production stops – that gives us the opportunity to relaunch/give it new life sooner (though don't know whether a shorter period works practically). If we decide to go with option (i), I think we can squarely blame it on the audit/lack of financial transparency, so that it is less of a business decision.
It seems that the failure of Millionaire under the auspices of ABC and Disney will benefit Sony in the long run. Considering that ABC is moving forward with another season of Millionaire, with a seemingly less-expensive host in Chris Harrison, who's already in the ABC stable, it looks like Sony went with option A: They get their licensing fee and if Millionaire keeps their steady decline into ratings nothingness, then Sony could be poised to bring the show back to a different network or medium within three years, and probably back to the classic format.
The Super Mix, or shuffle format, that ABC currently airs is most likely due to the lawsuit that ABC and Buena Vista lost in regards to the production of the syndicated American version of the show. After that lawsuit, the Shuffle format was created, and it seems to be that ABC owns the format changes they brought on the show:
One broad thing to consider is that if the format reverts back to us, ABC owns the elements it brought to the show (things they changed/created from the Celador/2way version). ABC could very well make it difficult for us as we try to relaunch, so we'll have to be careful/make sure our show is closely examined.
With this new information, it'll be interesting to see how Millionaire does with new host Chris Harrison. If that's enough to justify the ratings, you'll probably see more of Harrison's face on your TV. If it's not, mark your calendars for Classic Millionaire premiering in 3 years' time.