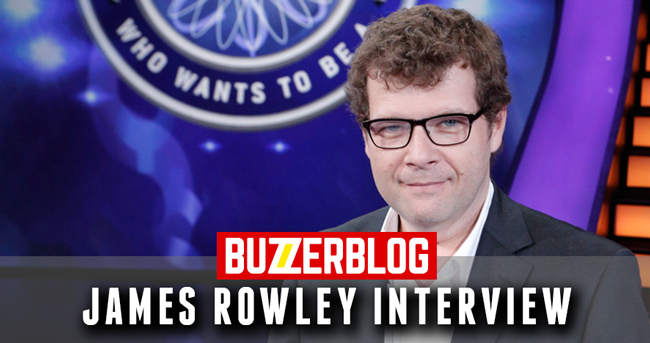 September 4, 2014
Interview: Millionaire EP James Rowley
James Rowley, executive producer of Who Wants To Be A Millionaire, talks about the exciting new changes this year and what audiences can expect as the iconic quiz show enters its 13th season in syndication.

[soundcloud url="https://api.soundcloud.com/tracks/166144050″ params="color=ff5500&auto_play=false&hide_related=false&show_comments=true&show_user=true&show_reposts=false" width="100%" height="166″ iframe="true" /]
In this exclusive interview, Rowley talks about Terry Crews' interaction with the contestants, the inspiration behind the brand new audience games, how the Plus One Lifeline will make an impact on how contestants play and the overall production experience of the show.
Rowley has an extensive background in game show and television production. Most recently he served as executive producer on the hit truTV series Killer Karaoke and Seriously Funny Kids for Lifetime. He executive-produced and co-created Ultimate Film Fanatic for IFC and executive-produced Extreme Dodgeball for the Game Show Network. 
Rowley co-created Beat the Geeks for Comedy Central and Cram for the Game Show Network. His other credits in various producer and writing roles include VH-1's The Surreal Life, FX's The X Show, VH-1's Strange Love and FOX Sports' Ultimate Fan League. In addition, Rowley co-founded production company Knucklehead Television, which produces the hit reality show Legends' House for WWE.