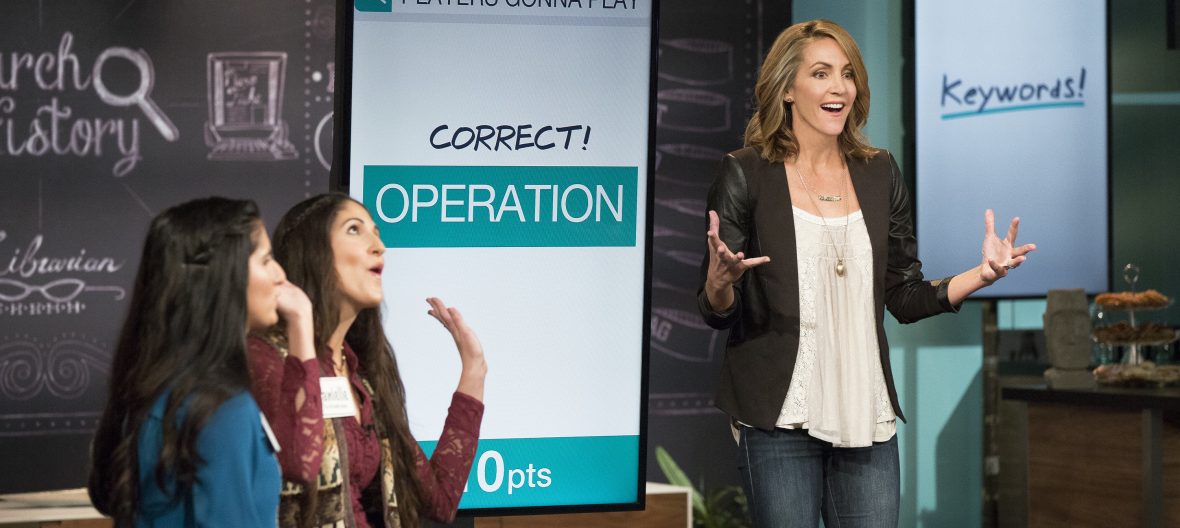 March 31, 2015
HLN Debuts Internet Word Game Keywords Tonight
Summer Sanders hosts the network's first game show.

The long-awaited debut of HLN's first game show, Keywords, is finally over. The word game hosted debuts tonight, March 31st, at 10:00PM ET. The series is hosted by Olympic gold medalist (and Figure It Out host) Summer Sanders.
Each episode tests the contestants' knowledge of pop culture and the internet by providing up to five keyword clues and seeing who can guess the search term first. The winners get a chance to win a trip by guessing five of ten keywords to a search term in 30 seconds.
The show launched as an app by HLN in January which you can download and play along with by clicking here.
I watched the screener today and it's a ton of fun. It's a very old-school show similar to a Password or Pyramid but thankfully modernized and made to work for 2015. It's fast paced and incredibly fun to play along with. It avoids the trap of taking itself too seriously and just presents itself as a fun, light word game…something too few shows of this nature do. Summer Sanders, as always, does a great job as well.
Be sure to watch Keywords tonight at 10:00PM ET on HLN.