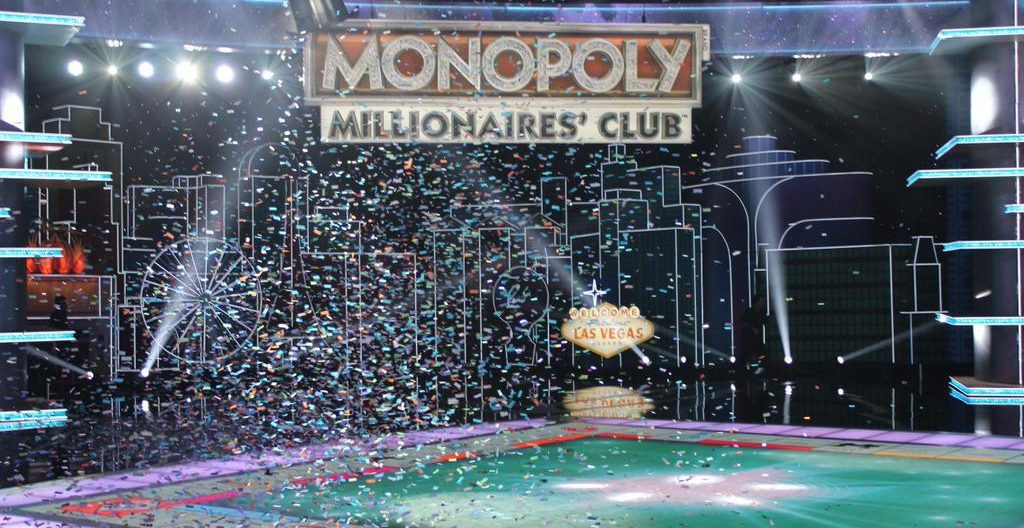 February 25, 2015
GSN Acquires Monopoly Millionaires' Club; Launches March 31st
The new lottery game show will launch on GSN days after its debut in syndication.

The delayed lottery game show Monopoly Millionaires' Club will be coming to GSN. The Billy Gardell-hosted game will launch on GSN Tuesday, March 31st, at 8:00PM ET. This takes the place of regularly scheduled The Chase, GSN's most popular original. The show will debut in syndication March 28 and 29.
Each episode sees lucky lottery game winners sitting in the Las Vegas audience play games tied to the popular board game Monopoly. Games can be worth up to $100,000, with the money split between the selected player and his or her audience section 50/50. At the end of the show each contestant can elect to gamble his or her winnings on a trip around the infamous game board where landing on GO wins the contestant $1,000,000.
Monopoly Millionaires' Club tapes in Rio All-Suite Hotel & Casino in Las Vegas. The series was originally supposed to launch in mid-February but was pushed back to the end of March. The lottery and show had some issues due to the failed launch of the lottery game, which is trying to be revamped.