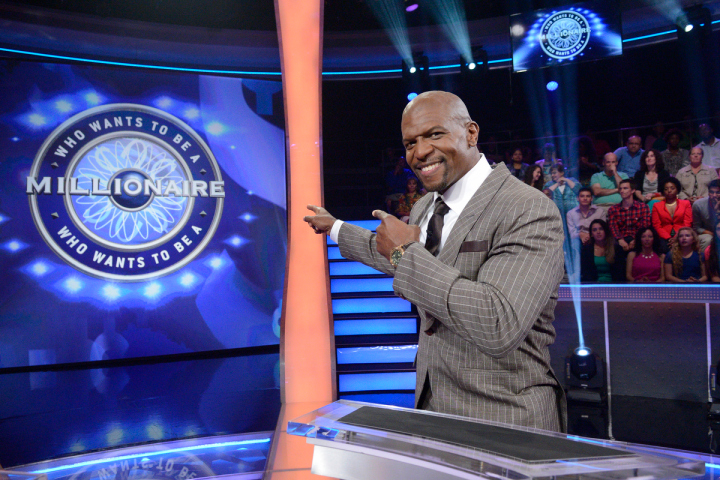 February 4, 2015
Watch: Justin Peters Misses $500,000 Question on Millionaire
We're never going to get a millionaire again apparently.

This week Who Wants to be a Millionaire teased us with the possibility of someone getting to the million dollar question and yet again proved that clearly no one is going to win the top prize again. Slate writer Justin Peters played a great game and got to the $500,000 question. He was gutsy and took an educated guess, which you have to do sometimes if you want to win and no one can fault him for doing that seeing some past results. Unfortunately, it just didn't work out and he took a big $225,000 hit. Take a look above.
Interesting note: this is the second contestant in the past 2 years to lose $225,000 and leave with just $25,000. Previous to that, according to the Millionaire stats page, until last year there wasn't a person who missed the $500,000 question since season 3. We've got some gutsy people this time around. Check out our Facebook page to see another cool video: this question was the same exact one for £20,000 on the British version some time ago.
Another interesting note is this may have been our last shot at getting someone to win. This is a sweeps period so they usually pull out all the stops. Only one non-Ken Jennings person has won $100,000 this season and no one above that. Money is definitely at a big low this season. The ratings are also at all time lows, with the most recent figure at a 1.8, down over 20% from last year. Family Feud is at a 6.8 now and way cheaper. Celebrity Name Game is at a 1.3, second of all rookies, and is way cheaper.
There is no new season guaranteed, there are no new clearances announced, and ABC stations have already picked up a new Tyra Banks talk show taking the place of Millionaire in many markets. Obviously we won't know until official confirmation or we see some casting notices, but this below may be the last person to beat the game, over 10 years ago. And that is a big shame.
[youtube http://www.youtube.com/watch?v=4Hgbe-YN11o&w=420&h=315]