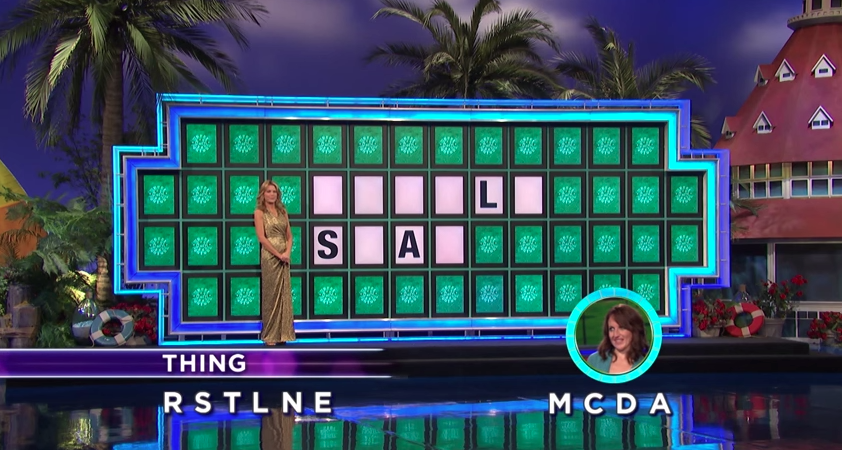 January 28, 2015
Watch: Unbelievable Wheel of Fortune Puzzle Solve
Note to future contestants: use the used letter board.

Wheel of Fortune has had its share of absolutely unbelievable solves over the past few months. Last night another one joined the club and, given the difficulty of the bonus round, it may be the most amazing this year.
Nicole Weisenburger of Delano, Minnesota, made it to the bonus round with over $34,000 in cash. After calling her three consonants and one vowel for extra help on the bonus puzzle, she only had three letters exposed. Despite that, Nicole somehow solves the tough puzzle "BUBBLY SOAP" and picked up an extra $45,000.
Absolutely amazing solve. Check it out above.