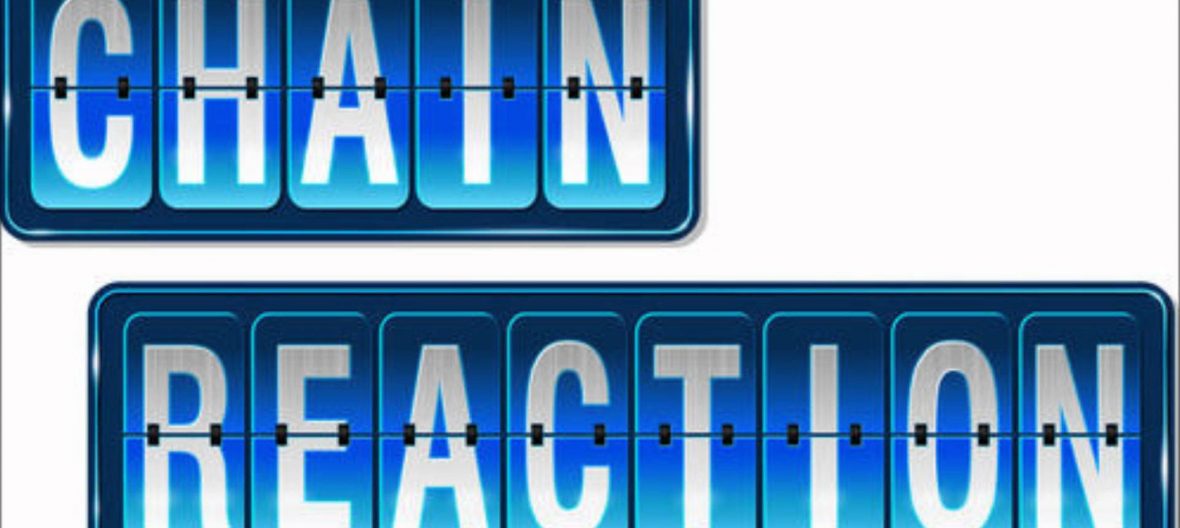 January 26, 2015
GSN Revives Chain Reaction
New episodes are set to debut later this year.

GSN is reviving yet another of its older original series. Chain Reaction is set to make a comeback later this year. These will be the first episodes since 2007. 40 new episodes have been ordered. Sony Pictures Television, who owns a majority of GSN, is producing the series and Vincent Rubino, who was behind GSN's The Newlywed Game and CBS's Million Dollar Password, will produce the series this go-around. Host of the original GSN version, Dylan Lane, is not expected to return.
Each half-hour episode features teams competing to link words together in a chain. Each word above or below links to the current one in some way. GSN's version ran for two seasons, from 2006 to 2007. This itself was a revival of an NBC version which aired in 1980 hosted by Bill Cullen.
The host or airdate has not been announced yet, but it will debut sometime in 2015. GSN is already airing a revival of one of their originals from the same time period, Baggage, Wednesdays at 10:00PM ET.