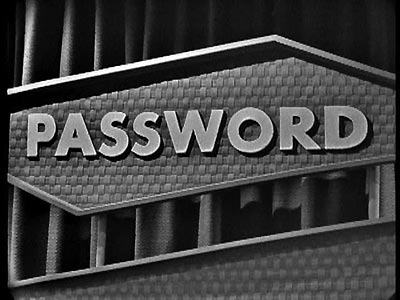 December 5, 2014
Fremantle's Buzzr Records Digital Password Pilot
The classic word game may be returning in short-form YouTube episodes
Fremantle's new digital game show initiative, Buzzr, has recently taped a pilot for an updated version of the classic word game Password. The pilot was hosted by Sourcefeed's Steve Zaragoza. You can check out a picture from the pilot below. They're going for more of a retro vibe with the digital series, as opposed to an updated look last seen on CBS's Million Dollar Password.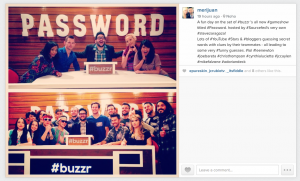 Buzzr is Fremantle's digital video service, from their digital branch Tiny Riot, which creates bite-sized versions of game show classics targeted at younger audiences, featuring YouTube stars competing. The first show launched was Family Feud which you can see below.
Small but obvious heads up that Buzzer (us) and Buzzr (them) are not connected.
[youtube http://www.youtube.com/watch?v=R-tuxi2gWVY&w=640&h=360]