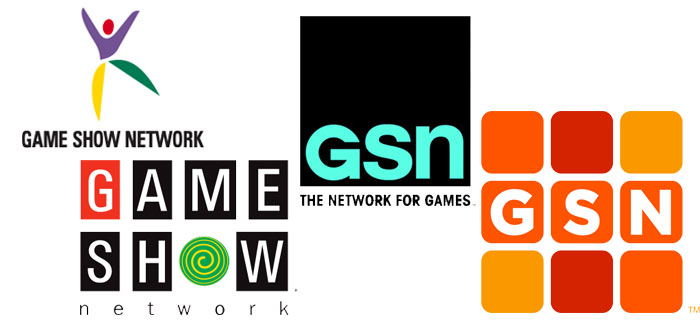 December 1, 2014
20 Years of GSN: Top Five Originals
Take a look back at our top five favorite GSN original shows from the past 20 years.

GSN launched 20 years ago today, December 1st, as the Game Show Network. The network launched primarily as an archive of classic game shows, with What's My Line? being the first program ever featured on the network. They quickly began producing their own original programming, spanning from 1994's Prime Games to 2014's upcoming The Line.
While they have expanded beyond the traditional studio-based game show a bit, the network has always focused primarily on the genre and has given us some extremely great content. Congratulations to them and we hope to have many more decades of GSN to come. To celebrate 20 years, we wanted to showcase our five favorite originals from the history of Game Show Network.
Inquizition
Years before Anne Robinson became the queen of mean on The Weakest Link, the Inquizitor changed the definition of what a game show host could be. Game Show Network's Inquizition launched in 1998, lasting three seasons. The concept was extremely simple: contestants silently lock in answers to multiple choice questions, with the lowest score at the end of each round being eliminated. What made the show is the extremely unique presentation. The contestants stood in an airplane hangar-looking set. Contestants were, essentially, "executed" after being eliminated. The never-seen Inquizitor, the host, spoke sarcastically and disparagingly to contestants. The entire production was dark, foreboding, and turned what could have been a fairly boring half hour into an innovative and original concept. Fun fact: the identity of the Inquizitor is still unknown to this day.
[youtube http://www.youtube.com/watch?v=AYhL64lGixs&w=480&h=360]
Russian Roulette
The luxury of being (at the time) a smaller network like Game Show Network is that you can take chances on innovative ideas that more traditional broadcasters can't. One of the best examples of this is Russian Roulette. Like Inquizition it was a simple concept with a twist. Answer questions correctly to stay alive, but miss a question and, after a random spin of lights on the floor, you may literally drop out of the game. Russian Roulette brought GSN to modern game show heights with a dramatic set and music package, fantastic host in Mark Walberg, a big money prize of $100,000 which wasn't common for daily shows in 2001, and probably one of the most exciting and tense end games to ever be made. It's one of those ideas that was way before its time and would be very welcomed back today.
[youtube http://www.youtube.com/watch?v=xbnDCoVO4Kc&w=480&h=360]
Lingo
While Russian Roulette pushed the genre to its edges, Lingo went very retro and saw even more success. A revival of the 1987 game show, Chuck Woolery hosted the series from 2002 to 2007. Contestants had to guess five letter words while trying to successfully make a Lingo drawing numbers corresponding to their own board. The winners stood to win tens of thousands of dollars. Lingo succeeded by being a simple game that's quite literally impossible to play along with. They also had an extremely likable duo in Chuck Woolery and Shandi Finnessey. All of it why it was so popular a decade ago and is still so popular and well-loved today.
[youtube http://www.youtube.com/watch?v=sC0kie6dPjo&w=640&h=360]
Extreme Dodgeball
In 2004, Game Show Network transitioned to GSN and expanded the definition of a game show. The network began airing card shows like poker and blackjack, reality like The Mole, and dating like Fake-A-Date. However, easily the most fun was Extreme Dodgeball. Lasting three seasons, Extreme Dodgeball featured various teams competing in a much more competitive game of dodgeball to win tens of thousands of dollars in cash through the season. It was one of the network's big success stories during the rebranding (though, to be fair, nearly all the network's new programming was doing well) and was easily one of the most fun shows they've produced. It was also an ambitious and different show that only a smaller cable network like GSN could launch. Whenever they take big chances, they seem to work out.
[youtube http://www.youtube.com/watch?v=FyWQ7tB0Kjc&w=480&h=360]
The Chase
In 2013 GSN did something we weren't really sure was possible in America anymore: launch a successful traditional quiz. GSN took a chance an imported a big money version of ITV's The Chase. It's quickly shot up the ranks to be one of GSN's most popular game shows ever, both in ratings and critical acclaim. Much like their other successes, it was a show which dared to be larger than a basic cable game show and stand in the leagues of primetime broadcast. It's got the modern look, a great cast in Brooke Burns and Mark Labbett, and prizes which rival primetime television. It's also, yet again, one of those simple concepts which works time and again with a twist: answer questions correctly to outrun a trivia genius. The game shows its full might in the Final Chase end game, a relentless two minute quiz onslaught, which stands up with any end game in genre history. We really can't get enough of it.
[youtube http://www.youtube.com/watch?v=8vZ6sX9T1Jk&w=640&h=360]
GSN has always given us a lot to talk about and created some genre-bending shows. Their best concepts always seem to be ones where they take extreme chances and turn a familiar concept on its head. You can see shades of that in their newest success stories Skin Wars and Idiotest today. It's always exciting to see where they go next, and their current direction is one we're eagerly watching. What are some of your favorite original GSN shows from the past 20 years?