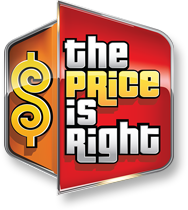 November 11, 2014
Watch: Steven Plays for $175,000 on The Price is Right
Millions of dollars are up for grabs during this week's Big Money games on The Price is Right

All this week The Price is Right is injecting more cash and more prizes than ever before during "Big Money Week". On Monday's show contestant Steven won his way on stage and got a chance to play the game Rat Race for up to $175,000.
Steven can earn three of five mechanical rats on the race track by correctly guessing the prices of prizes. If one of his rats comes in 3rd, he wins $25,000.  Second is worth $50,000 and first is worth $100,000. How much money will Steven take home? Check out the video above.
Tune in all week to see more big money games, including $1,000,000 Plinko.