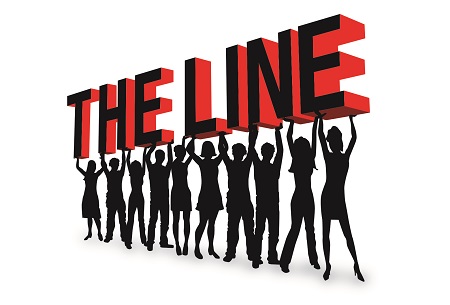 November 10, 2014
GSN's Event The Line Debuts December 23rd
The game show special is hosted by Jeff Davis and Candace Bailey.

GSN's newest game, The Line, finally has its debut set. The special, hosted by Jeff Davis (Whose Line is it Anyway) and Candace Bailey (Attack of the Show) will debut as a special two-hour event on Tuesday, December 23rd, at 9:00PM ET.
The Line, shot on location in Nashville, TN, invited hundreds of people to stand in line, compete in games for cash and prizes, and hope to make it to the "Trivia Vault" at the front of the line. In the Vault, contestants attempt to win a cash jackpot by answering eight true or false questions correctly.  The jackpot will grow after each contestant fails to win inside the "Trivia Vault."
The Line is produced by High Noon Entertainment and executive produced by Jim Berger, Scott Feeley and Michael Dietz.