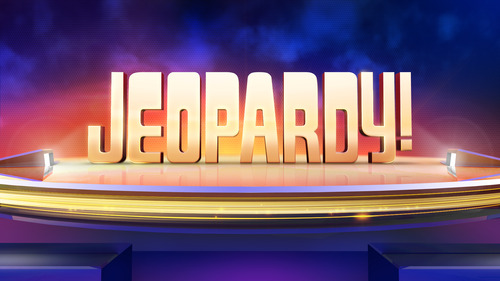 October 29, 2014
Ratings: Family Feud Ties Jeopardy for Number Two
Celebrity Name Game tops freshmen series in the key demographic.

The tables in the game show world are starting to turn, according to the latest ratings report. For the week ending October 19th, Family Feud has tied Jeopardy!'s rating of a 6.1, second place. Wheel of Fortune is still number one with a 6.4 rating, just 0.3 ahead of both. In the key demographic, Feud is tied for first place with Judge Judy at a 3.0.
The ratings are, honestly, good news for both Feud and Jeopardy!. Jeopardy! is up 5% year to date. Feud is up a massive 33% from last year. However, Wheel of Fortune is down 3%. Obviously they have absolutely nothing to worry about, but it's just interesting to see that the long time number one game show is in actual danger, from both of these shows, of slipping to number three.
There is more good news for Celebrity Name Game this week. It stuck at 1.2, which is second place for all freshmen series. However, in the key demographic, it's number one with a 0.9. It's only 0.3 behind Hot Bench from being the number one rated freshman series. I'm not sure what threshold will secure the show a second season but, given the cheap cost of game shows and its placement among new entries, Fremantle can't be too upset.
Who Wants to be a Millionaire continues to barely tread above falling into the 1s, up 5% week-to-week with a 2.0 rating. However, it is down 5% year-to-year. Be expecting to see a ton of promotion for Ken Jennings and his sure-to-be-inevitable run to at least $500,000.