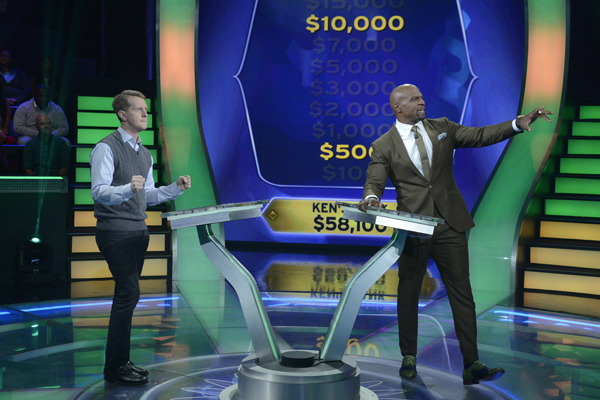 October 27, 2014
Ken Jennings Plays Who Wants to be a Millionaire November 14th
The game show legend will attempt to be the first person to beat the game in over ten years.

Ken Jennings is back to beat one more quiz show. The former Jeopardy! champion will play a special edition of Who Wants to be a Millionaire starting Friday, November 14th, and finishing Monday, November 17th.
Ken plays during the show's Guinness World Records Edition themed week. Ken is currently the second biggest winner in US game show history. During his run on Jeopardy! Ken won 74 games, beat 149 opponents, and won over $2.5 million. Now he just needs to answer 14 questions correctly to take home another million and end this decade-plus-long drought.
Who Wants to be a Millionaire has mostly been in a rut, winnings-wise, over the past few seasons. No one has beat the game since May 2003. The last person to win a million, during the special "Tournament of Ten" which guaranteed a winner, was 2009.
It looks like this could be Millionaire's last season potentially, and if anyone can give us one more winner before they close shop, it's Ken.  Fingers crossed.