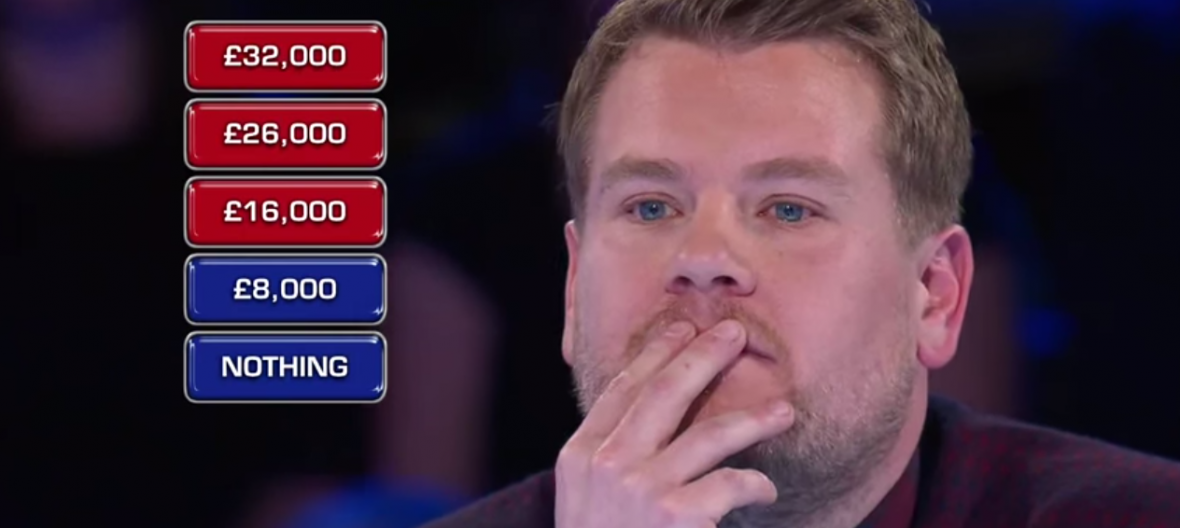 October 24, 2014
Watch: The New Late Late Show Host Plays Deal or No Deal
Watch James Corden take on The Banker for charity.

Yesterday CBS announced that James Corden will begin his run as host of The Late Late Show starting March 9th. He will replace Craig Ferguson, who currently hosts the incredibly entertaining Celebrity Name Game in syndication which you should all be watching.
Before James was announced as the host of the CBS late night talk show, he competed on the Channel 4 game Deal or No Deal for charity. At the end of his regular game, James won an impressive £16,000. He now has the choice to leave with it or gamble it all on Box 23. Box 23 could double him to £32,000, add £10,000 to his score, give him his money bank, halve him to £8,000, or he could leave with absolutely nothing.
James gambles his money, the most ever gambled by anyone on Box 23. Will he win big for charity, or will he be going home with nothing. Check out the video above.