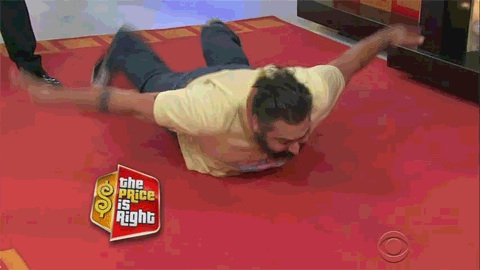 October 21, 2014
Watch: Eliot is Excited to Win $25,000 on The Price is Right
He's really, really excited, guys.

The Price is Right has been on CBS for 43 years. By this point we've seen basically every form of contestant celebration. We can add a new one to the list, courtesy yesterday's show.
Eliot didn't win his pricing game, but he did get to spin the wheel and try to win $25,000. He became the first person of the season to do so, but I think we'll be remembering him for his post-win celebration more than anything. They may need to Febreeze the carpet.