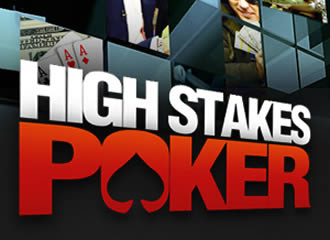 October 17, 2014
Whispers: GSN Testing the Waters for High Stakes Poker Revival?
GSN is looking for input on one of their most popular series.

GSN seems to be looking to their successful past for some added help. With Baggage already recording, High Stakes Poker could be the next. The popular poker series ran for seven seasons and five years, and was one of the few shows on the network which attracted young audiences.
The YouTube clip, courtesy GSN, links to a Zoomerang survey asking for demographic information and viewership information on High Stakes Poker. You can take a look above, or click here for the survey. This video was posted October 16th.
Nothing is set in stone yet, but over the past few days GSN has been generating some attention towards High Stakes Poker. They recently started posting some clips from previous episodes to their YouTube page, the first attention they've given the series in a while. Now they are conducting this survey, asking fans and viewers for input. High Stakes Poker only left the network due to the indictments in United States v. Scheinberg, not low viewership.
What do you think? In this age where demographics are extremely important for ad revenue, you can't fault them for getting back into this. Especially since they've finally been able to break out of the traditional game show world successfully with Skin Wars, this does open the doors for programming like High Stakes Poker again.
Don't forget that right when GSN rebranded we had many great non-traditional shows like World Series of Blackjack and Extreme Dodgeball. If we can get this level of creativity and fun, I'd say to keep going. It beats another revival of a show from the 80s people won't watch.