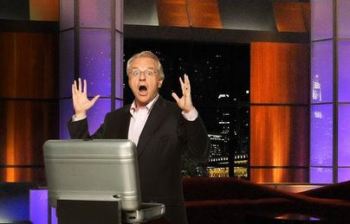 October 2, 2014
The Chase and Baggage Film in October; Audience Tickets Available
Two of GSN's most popular shows want you to be in the audience and watch big laughs and big wins.

GSN will begin recording new seasons of two of its most popular shows later this month. If you live in Los Angeles or Austin, Texas, this is a great opportunity to see some wonderful shows tape. If you haven't seen a game show recording live, I highly recommend checking out one of these two.
GSN's revival of Baggage, now titled Baggage on the Road, looks to be fast tracked and will begin recording next Thursday, October 9th. This series of episodes will take place in Austin, Texas, but will travel around more later if successful. Click here for tickets. The dating game show sees a contestant learn the dirty, embarrassing, and funny secrets of potential suitors. GSN announced the revival in September. The series will travel to Baton Rouge later.
The fourth season of GSN's most popular quiz show, The Chase, records at the end of October. For the first time ever audience tickets are available to the general public. You've seen how exciting and pulse-pounding the Final Chases are on television. See them in person. Click here to visit the ticketing website and learn more.