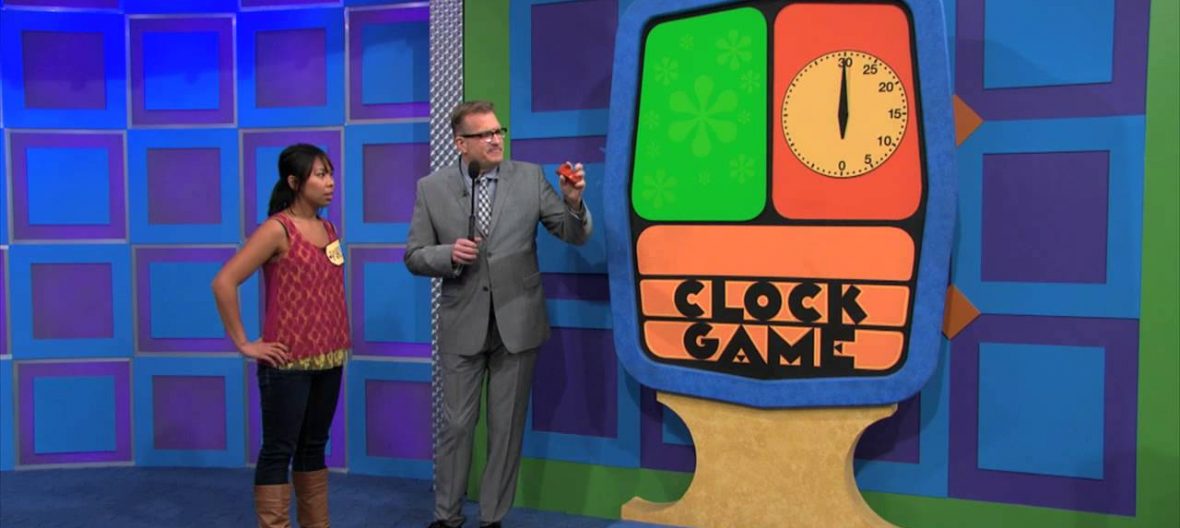 September 23, 2014
Watch: The Price is Right Revamps Clock Game
One of The Price is Right's oldest games is getting a makeover.

If you missed Cory's post on our Facebook today, you'll want to watch below.  Executive producer Mike Richards teased a classic game would be refurbished for the CBS game show's 43rd season.  Price revealed to Yahoo TV today that the game is Clock Game. The classic pricing game will receive a 21st century makeover which you can watch in full this Friday, September 26th.
The Price is Right pricing game "Clock Game" has been in rotation since September 1972. Beyond a new coat of paint, the game has always stayed the same. This is its first major set change since the game's inception over 40 years ago. The rules won't change same so fans will have no issue getting into the gear of this. Click here to take a look, courtesy Yahoo TV.
[poll id="2″]