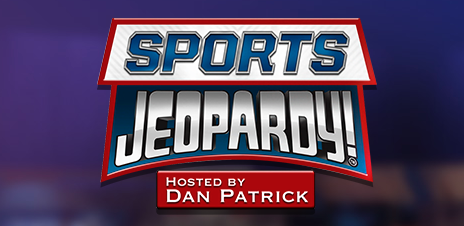 September 23, 2014
Watch: Sneak Peek at Sports Jeopardy!
Watch the first few questions from Wednesday's premiere of the Jeopardy! spinoff.
Wednesday, September 24th, sees the launch of Sports Jeopardy! on Crackle. The show pits three contestants against each other to see who knows the most about the world of sports using the Jeopardy! format. At stake is a $5,000 prize and the chance to play a $50,000 final match at the end of the season. Dan Patrick hosts.
Before the debut of the eagerly anticipated quiz show, Crackle has posted a preview of game play so you can see what to expect. The good news is if you're not a gigantic sports junkie, there are still questions to play along with so don't feel excluded. Take a look above.
You can watch the show on Crackle's website or any streaming service where Crackle is provided, like Apple TV, Roku, smart TV apps, or anywhere else. Sports Jeopardy! is the first of its kind streaming-only game show with actual broadcast production values and prizes so our fingers are crossed that it's a huge success so we can have more of these pop up.