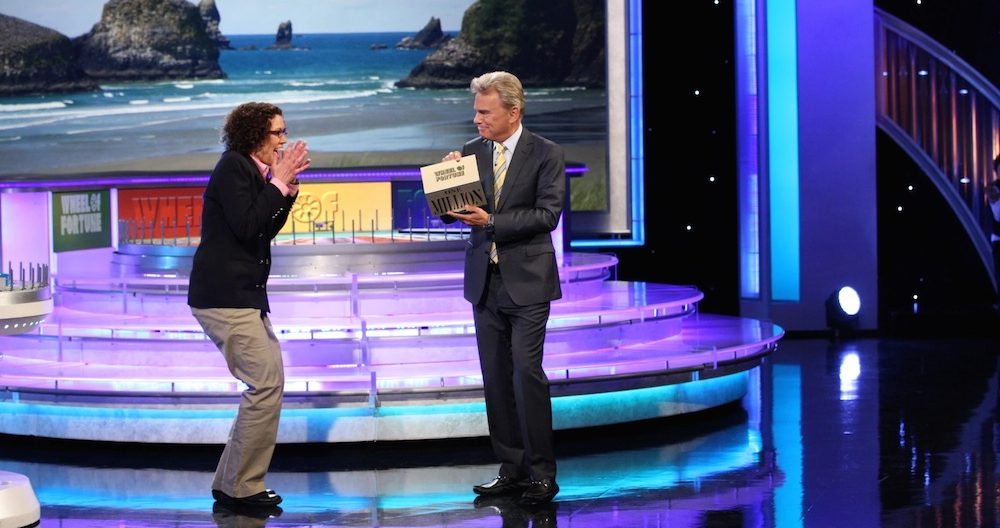 September 18, 2014
Sarah Manchester Wins $1,000,000 on Wheel of Fortune
Wheel of Fortune has crowned its third million dollar winner.

Sarah Manchester, a teacher from Silver Spring, MD, won $1,000,000 today on Wheel of Fortune. Sarah is just the third person to win the top prize since the million's addition in 2008. Sarah ended the day with $1,017,490.
"This is a once in a lifetime event," said an excited Manchester following her win. "I'm just soaking in every minute of it!"
After a great game where all contestants ended up with other five figures, Sarah came out ahead with $17,490. With some lucky bonus letters called Sarah correctly solved the bonus puzzle "LOUD LAUGHTER," and took home the million dollars. If you missed the big win, take a look at the video below.
[youtube http://www.youtube.com/watch?v=zDSETMZ4YEM]
There's nothing better on television than seeing someone change their lives like this, and it's why we love the genre so much. To have it happen to a teacher is even better. Congratulations to Sarah.
The last million dollar winner occurred in 2013. This win is especially interesting because last season we waited until basically the very end for anyone to even land on the $100,000 space, let alone win a major prize. This season it was only three shows in until someone broke the bank. Again, this is only show three. There's an entire year to go. Can we have another?