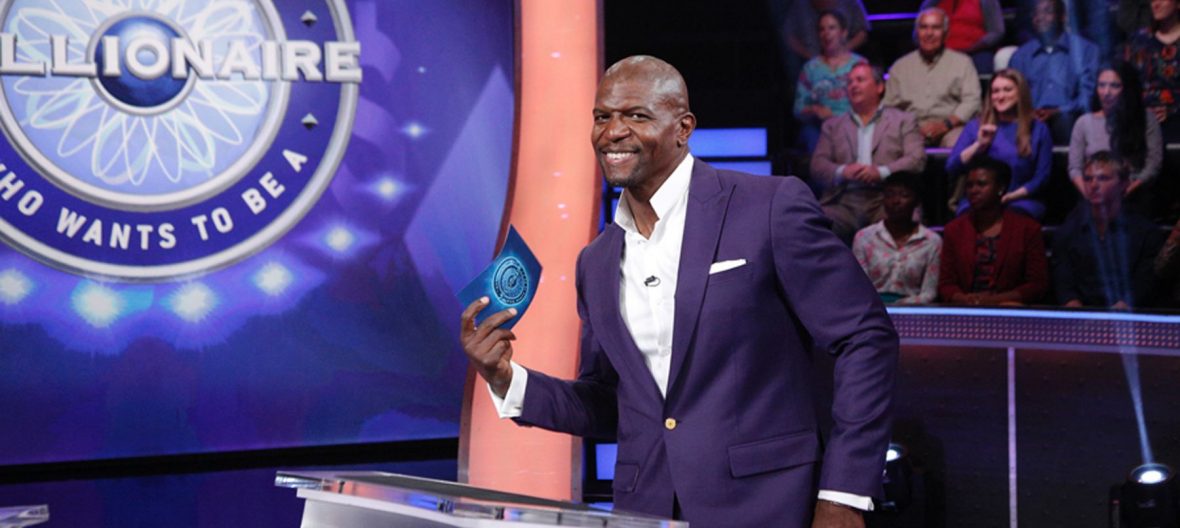 September 8, 2014
Millionaire and Let's Ask America Debut New Seasons Today
The 2014 game show season starts today with the return of two fan favorites.

Both Who Wants to be a Millionaire and Let's Ask America launch their 13th and 3rd seasons today, respectively. It's going to be an interesting season to watch for both shows. Both underwent major changes that you'll see played out today.
Millionaire, by far, has the biggest changes. The show is moving away from its New York City home permanently for the first time to Connecticut. Terry Crews is the new host, replacing Cedric the Entertainer. A new Lifeline, Plus One, replaces one of the Jumps and acts as a new version of Phone A Friend. Two new audience games, Team Millionaire and Fastest Feet, offer different ways to play.
We've heard very good things about Terry Crews so that's a bonus. Millionaire has taken some big hits recently, especially from the unprecedented rise of Family Feud. It needs to avoid plummeting much further to stay around. We're big fans of the show and we're wishing it the best.
Let's Ask America has a few things going for it as well. It was supposed to have a national rollout for this third season but that seems to have subsided a bit. They've got a GSN deal with new episodes coming in January but it looks to be sticking in mostly the same places. The top prize has dropped from $50,000 to $35,000. Also, Bill Bellamy replaces former host Kevin Pereira. We still have absolutely no idea he was, but we'll see how Bill does today.
Be sure to let us know what you think of both shows, especially Millionaire since most of you will be getting that.