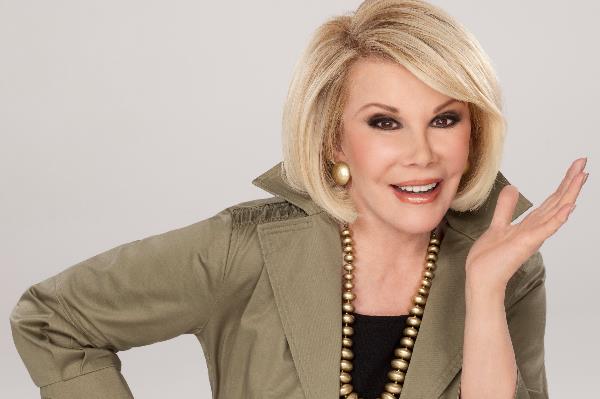 September 4, 2014
R.I.P. Joan Rivers (1933 – 2014)
The legendary comedian passed away today at the age of 81.
Extremely sad update this afternoon: actress, comedian, and television host Joan Rivers has passed away. Joan's daughter, Melissa Rivers, announced the news that she passed at 1:17PM this afternoon. Joan has been in critical condition after an endoscopic procedure last week.
Of course we remember Joan for her massive contributions to comedy. It's almost criminal to place her in the "Greatest Female Comedian" category. Joan is just one of the best ever, period. Joan just appeared on Howard Stern and David Letterman and was sharp, funny, and entertaining as ever. She's a rare talent and anyone vaguely involved in comedy, like I have been, has Joan to thank for helping transform the landscape of the genre.
Joan was a major figure in our genre as well, though. Joan was the permanent center square on the 1980s edition of The Hollywood Squares. Joan also made appearances as a mystery guest on What's My Line, competed on NBC's Celebrity Family Feud, and returned to Hollywood Squares in the 2002-2003 season. We wish her family and friends the best through this time and we thank Joan for her massive contributions to our genre and our culture. Take a look at some of her highlights below.
[youtube http://www.youtube.com/watch?v=LzaoVyVZoiI]
[youtube http://www.youtube.com/watch?v=r_Xe-IovW5o]
[youtube http://www.youtube.com/watch?v=euziKD2rGeg]