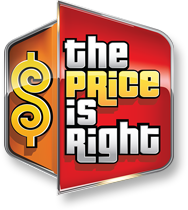 July 25, 2014
Price is Right EP Mike Richards Teases Updated Games and New Doors
What pricing game do you think is coming back?
CBS's long-running daytime game show The Price is Right has started taping its 43rd season. Each year the Drew Carey-hosted show adds a tweak here or there, both to the games and the set itself, to excite viewers for the premiere. Executive producer Mike Richards dangled a large carrot in front of fan's faces this afternoon. Check out his Tweet from earlier today.
.@PriceIsRight here r the beans, reboot of a past game, new doors, & remodel of a famous game.. & that's just the first week! #season43

— Mike Richards (@MRichTV) July 25, 2014
So we're getting a game from the dead, a revamp of a current game, and new doors. I've got no idea what the doors could be but it's a pretty safe bet we're sticking with the squares so your guess is as good as mine. The most exciting of those updates is the reboot of a past game. What could it be?
One game that hasn't been technically retired, though it's been a long time since it's been played, is Credit Card. That's the last non-retired game yet to be played. Its last playing was season 37.
[youtube http://www.youtube.com/watch?v=vIYIL2E2rwc]
It wouldn't be a massive shock to see the new game be Credit Card, since this has been teased for some time. However, it can't hurt to have a wish list for other games. What game would you like to see return? I think I speak for quite a few people around my age bracket in saying that it would be pretty fun to see Superball back.
[youtube http://www.youtube.com/watch?v=RveqaZBPsi4]