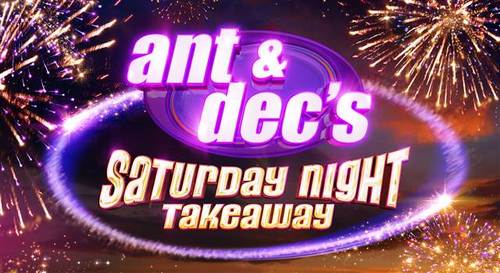 July 18, 2014
ITV Studios America Set to Import Saturday Night Takeaway
The popular British variety show is looking for a home stateside.

Networks are looking for new variety and unscripted formats, and ITV Studios America thinks it has the answer. The group has announced it is shopping the Saturday Night Takeaway format to the United States.
The series, which launched in 2002, is hosted and produced by popular British entertainers Ant & Dec. Each episode features games, celebrity guests, comedy sketches, and musical acts. The show also ends with a "Win the Ads" game where a contestant pulled from the audience can win items displayed during commercials during one of the network's shows.
No network has signed on yet but ITV Studios America is shopping the format around and given its pretty big success in the United Kingdom, it wouldn't be that shocking to see it here as summer filler, and on a day that's not Saturday. That's just television suicide at this point.
Take a look at a full episode above. Is this something you'd watch in America?