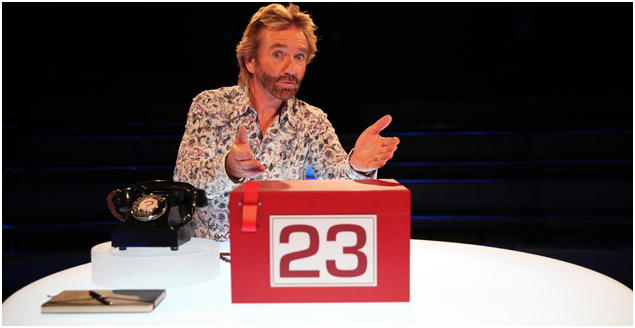 July 7, 2014
Video: Biggest Box 23 Gamble on Deal or No Deal
Would you gamble £16,000 ($27,000) for a shot at Double or Nothing?

Channel 4's long-running game Deal or No Deal added a new twist, Box 23, this past January. At the climax of each game a contestant can buy Box 23 for whatever they ended up with in the main game…whether that be 1p or £250,000. Box 23 can double your winnings, half them, add an extra £10,000 (around $17,000), just give you your money back, or you could leave with nothing.
Deal played a special celebrity edition this past Friday, July 4th, with actor James Corden (Gavin & Stacey). James ended his game with £16,000 for his charity, the Terence Higgins Trust. Amazingly James risked it all for the hope that he could end up with £26,000 or £32,000 for his charity. This was the most money anyone has ever gambled on Box 23. Did he come out ahead…or did he lose a small fortune for charity? Check it out.
For the sake of America readers, £16,000 comes out to around $27,000. So if you were playing you could be up to $54,000; you may grow your winnings to $44,000; you may just get your money back, could be halved to $13,500; or you may leave with nothing. Would you have pulled the trigger and bought box 23?