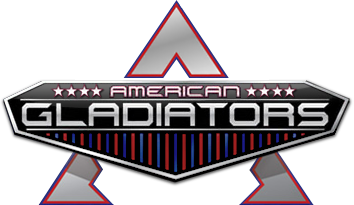 July 7, 2014
Report: American Gladiators Gets New Modern Revival
The popular stunt game American Gladiators is getting ready for yet another comeback.

1990's nostalgia has never been greater and executives are taking full advantage. According to TV Guide, American Gladiators is getting ready to return for a second revival. Executive producer Arthur Smith, who is behind Hell's Kitchen and American Ninja Warrior, is behind the newest attempt. The series is being shopped to broadcast and cable networks. Casting will commence once it finds a home.
In a statement to TV Guide, Smith said, "It's a little darker, more intense, more serious. It's a little less red, white and blue. And there's no spandex. Spandex has left the building." Fans of the series who were disappointed by the WWE-ification of the most recent version may be a bit happy about that.
American Gladiators originally ran from 1989 to 1996 in first-run syndication. It was followed by a revival on NBC in 2008 which quickly fizzled out after two seasons.
This new version, according to Smith, will incorporate elements made popular by mixed martial arts and media like The Hunger Games.  He says, tonally, this new version is most post-apocalyptic than professional wrestling, but it has the same spirit.
"I feel Gladiators is a big, broad family show," Smith said to TV Guide. "I've always been a big fan of the show. Six years ago is eons ago. But what we're planning is a much bigger different from the original, and much different from the NBC show."
I'm all for seeing what he can do to the series. I think season two of the NBC revival started to get some things right, but, come on, it started to look a bit cheesy and ridiculous. I'm very curious and excited to see where they can take this.
[youtube http://www.youtube.com/watch?v=aM5CwEoLRgQ]
By the way, over the 4th of July holiday, Hitfix incidentally ran a fun story about why American Gladiators is so great. Check it out here.  What timing.