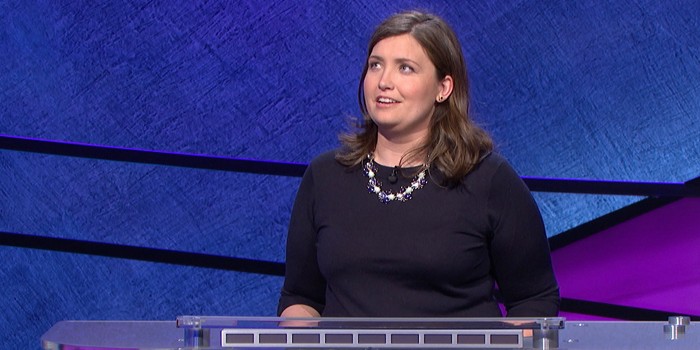 May 27, 2014
Check Out Jeopardy! Contestant Julia Collins's 8th Grade Year Book Prediction
This is really a scan from the 8th grade yearbook of Julia Collins. This is also really freaky.
American psychologist James Hillman had a theory that your life is, essentially, foreshadowing itself. That's a very dumb thought of his "acorn theory," which is just about all I, clearly a non-psychologist, can muster.
I'm not sure if Jeopardy! champion Julia Collins believes in this theory but check out a prediction from her 8th grade yearbook tweeted May 26th by editor and writer Stephanie Meyers. That's one hell of a foreshadow.
Found: 8th grade yearbook predictions! @JeopardyJulia & I are both on track. pic.twitter.com/IEkdZUEMNK

— Stephanie Meyers (@theRightSteph) May 26, 2014
Life is weird. Things happen for a reason.