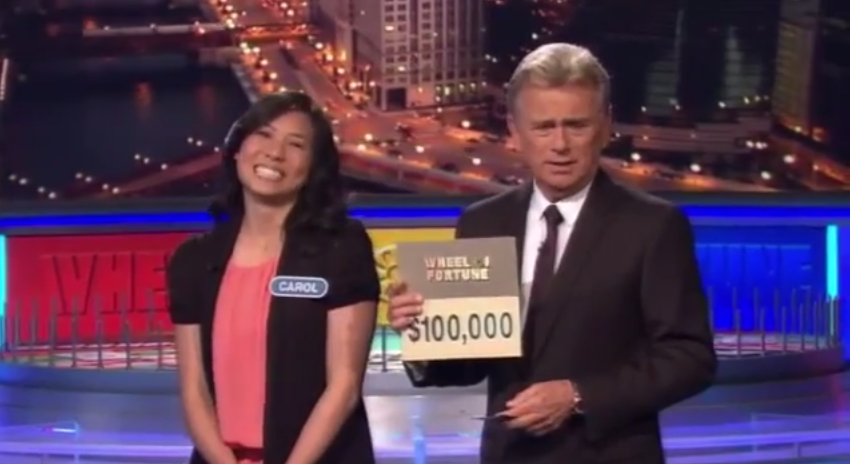 May 24, 2014
$100,000 Finally Spun (Then Lost) on Wheel of Fortune
It's been a weird season of Wheel of Fortune.
Wheel of Fortune had some staggeringly early solves, staggeringly poor guesses, and staggeringly memorable contestants this season.
The one weird thing about Wheel's 31st season is that the $100,000 prize—hidden in one of the 24 bonus round envelopes on the bonus wheel—has not been won. Even more so, it's not even been landed on.  It finally happened on Friday.
Carol Tom from California somehow became the first person to spin the $100,000 envelope on Friday's edition of Wheel of Fortune.  She wasn't lucky with her Bonus Round letters pick, and she couldn't pull a miracle solve this time.
The wait is pretty shocking because there's only a week or two left in the season.  With last season's decent amount of big wins, topped off by the show's second million dollar winner, it's unique to see such a huge drought in big money.  We'll see what happens over the next two weeks.  Will someone finally break six figures?