June 19, 2022
Review: The Chase Ultimate Edition, Nintendo Switch
Christian Carrion reviews Barnstorm Games' latest release. Is the thrill of "The Chase" intact?
The Chase is a game show with which I have some familiarity. When I was in college, this show and Countdown, hosted by Bradley Walsh and Jeff Stelling respectively, served as my gateway into the slick, quaint, cerebral world of the modern UK quiz show. In 2013, the first American adaptation on GSN was the reason why I met Bob Boden, as well as the reason why I couldn't afford to buy my wife a puppy. My love for the game has never faltered, and ten years on I had some better luck playing The Chase, for lower financial stakes but for a wonderful cause.
As the number of devices in my household capable of playing Tetris can attest to, I'm of the belief that a good game can never have too many ports. Game shows tend to lend themselves well to quick casual play sessions, and so it should be no surprise that a gamer can play things like Jeopardy, Wheel of Fortune and Family Feud on seemingly umpteen platforms large and small. Similarly, The Chase: Ultimate Edition (Barnstorm Games, Nintendo Switch eShop £19.99) is definitely something you've seen before if you've played its iOS, Android, or Apple TV versions. However, this implementation of the game brings features that, in my opinion, make it the definitive home version of the popular daytime quiz.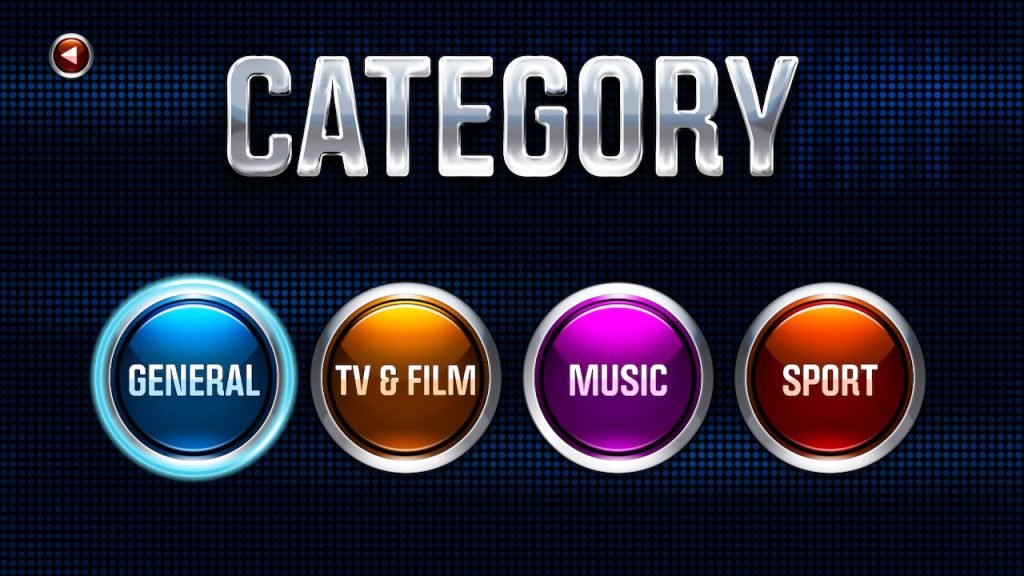 Booting up the game for the first time, I sensed familiar territory as the title screen and navigation menus were nearly identical to its smartphone/streaming box counterparts — save for the fact that everything is, of course, optimized to fit wider screens. The UK music is in full effect, as well as the options to change your difficulty (Easy, Medium or Hard) and substitute your question pack for something a little more niche, like TV, Film or Sport. American users should be advised that, since The Chase: Ultimate Edition is made with UK audiences in mind, a lot of the questions are distinctly British and may tread into unfamiliar areas of knowledge for the average US citizen. However, like Barnstorm Games' Blockbusters and Tipping Point before it, the inclusion of UK-centric material does nothing to hamper my enjoyment of the game.
Oh, I should talk about the Ultimate Edition thing. Back when this game was first released for Apple and Android devices in the early 2010s, the separate question packs were available as in-app purchases. The Chase: Ultimate Edition provides all the DLC from the jump, starting you off with a total of over 4,500 questions — which is an incredible bargain in terms of sheer replay value. In addition, Barnstorm Games has included extensive voice samples of host Bradley Walsh, narrating your journey towards the Final Chase with impeccable accuracy and authenticity. With the exception of the lack of live question reading, if you listened to a game of this being played on a Switch, you'd swear it was a broadcast episode.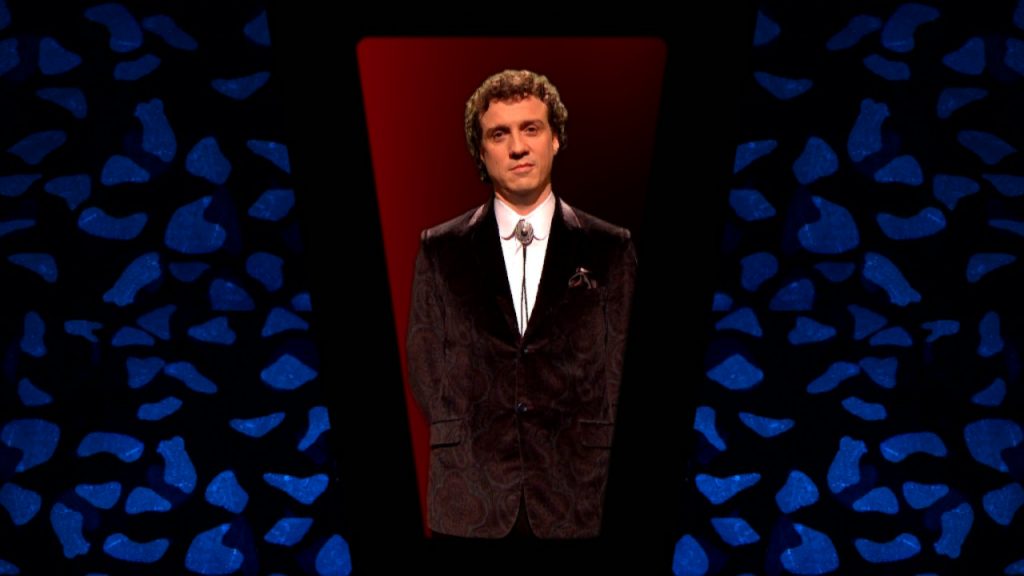 Gameplay is almost identical to the series. Each player (from 1 to 4) gets their own Cash Builder, the monetary results of which are "put on the table" for the Chaser to try and capture (100% of which are accounted for here, by the way — Beast, Governess, Dark Destroyer, Sinnerman, Vixen and Menace all). High and low offers on the part of the Chaser are accurate to what would be offered in a real round, and while the game has no full-motion video of the Chasers, their static reaction shots are a welcome substitute.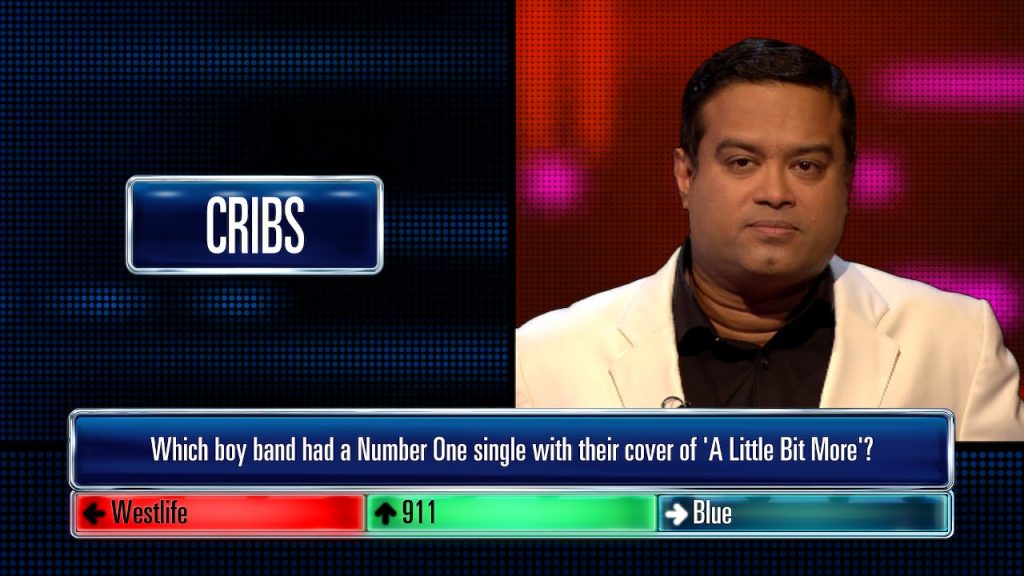 Cash Builder and Final Chase questions are multiple choice. It's just as well, since the tight time constraints of the game don't really allow for open-ended questions requiring ABC input. Choices in each round of the game are selected using the controller's joystick, which I found to be about 95% accurate due to the sometimes-finicky nature of the JoyCon's thumb sticks. I would have appreciated being able to use the d-pad buttons on my left JoyCon — not only would that control scheme feel a little more intuitive and reflexive, but it would also more closely resemble the actual input method used on the series proper. The d-pad seems to mirror the input of the ABXY buttons for whatever reason, but the software doesn't support individual JoyCons outside of its Versus mode. The end result left me feeling slightly nervous and tentative each time I selected an answer, which could be distracting for some users. Here's hoping the controls will be addressed in a future update.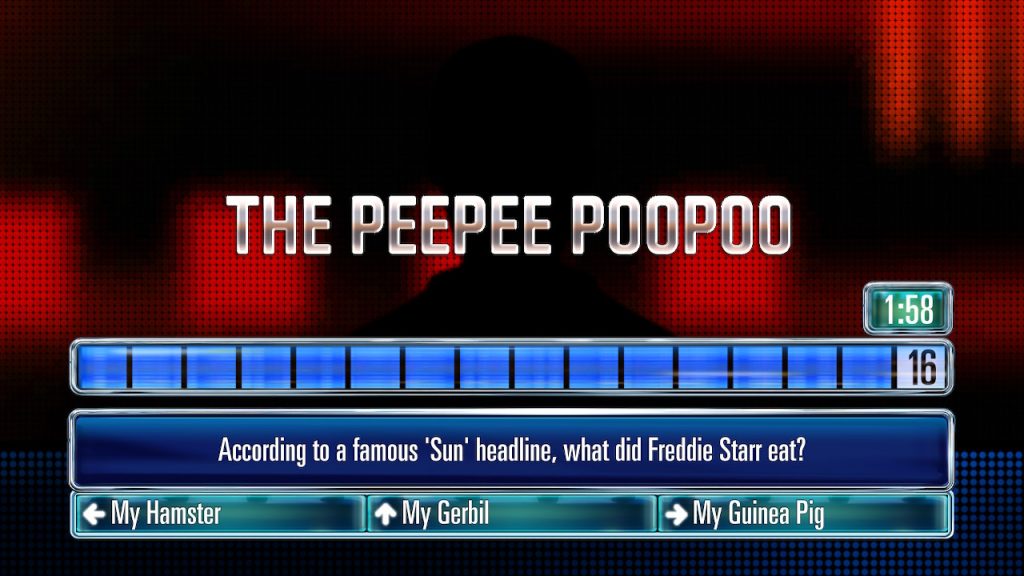 I greatly appreciated that Versus mode, though, which gives one player a chance to serve as the Chaser. Similar to playing as Bowser in Mario Party 10, it's a funny little thrill to take the role of the villain once in a while. The game allows the Chaser to enter their own title, so instead of having tom play as the beast or the Dark Destroyer, for example, you can have some, uh, fun with it. I can imagine Versus mode being a great thrill at game nights, provided at least one attendee has the gumption to take the Chaser chair.
The passion that goes into Barnstorm Games' quiz show adaptations really comes across in their design and execution. The Chase: Ultimate Edition is another quality port of their popular app, and I'm happy to have it on my home screen. While the controls take some getting used to, the game itself is as fun and exciting as ever. As someone who does not own an Apple TV, it's a pleasure for me to be able to play this game on a big screen and share the experience more easily with friends. I strongly recommend adding this game to your Switch library — not only if you're into trivia and quiz shows, but also if you have any interest in playing the most spot-on game show adaptation on the Nintendo Switch to date.
Review copy provided by Barnstorm Games