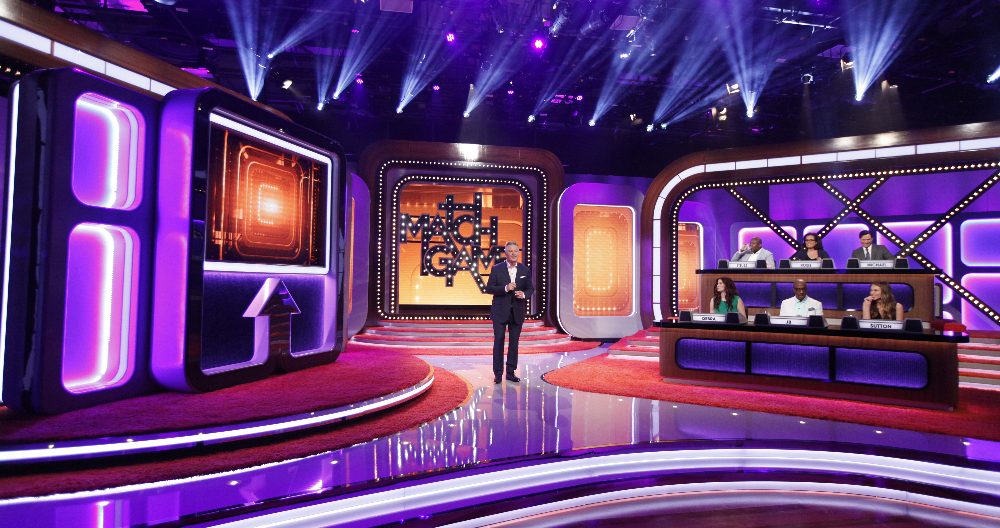 June 27, 2016
Review: Match Game
No one's drawing a blank here—except maybe the contestants.
For a lot of people—wider than the net of game show fans—Match Game was an introduction to comedy. The game (and we're talking about the iconic version of Match Game that really hit its stride in the mid-70s, once Dick DeBartolo got his hands on the question deck) was an intro class to comedic construction.
Look at everything that's funny in this clip. The writers have written a question that leads to everyone thinking it's about human anatomy. The contestants whose 15 minutes of fame starts and ends with this show is now in a quandary as to whether she's going to dance around the phrasing of "breasts" on national television. The six toasted celebrities, who by the very nature of their celebrity know that the moral ground they stand on is about 45 feet lower than the good-natured contestant, are shocked that the contestant stooped to their level. And then once the double-entendre is out in the open and everyone's settled in, host Gene Rayburn has a load of fun with the panel, the contestants, the question, the audience and everyone watching.
Match Game is the ur-comedy panel show. The game format itself is weak as all hell: no one can be really good at it unless they've perfected telepathy. You just have to trust your comedic instincts and common sense. But like comedy panel shows on television today (@midnight, Whose Line to an extent, and some British shows like 8 out of 10 Cats or Play to the Whistle), the game is just a loose construct to build the funny around. No one's watching @midnight for a rousing competition. They want to watch funny people say funny things.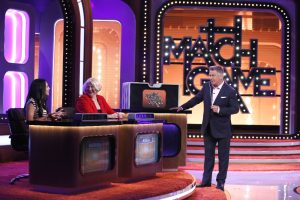 When you bring civilians into the mix, there's ill-advised ways to do it (Hollywood Game Night would be way better without the civilians). Match Game has always excelled because you have two civilians whose main goal is to try to interpret the lunacy of the writers and the celebrities. It's a game unto itself. And there's humor when contestants fail to get the joke as well.
When you put too much game into the proceedings of a show like Match Game, it starts to water down things. Match Game '90 interjected a speed round that wasn't funny. In the early 80s, they tried to shove a completely different game into Match Game and that didn't work so well either.
ABC's new revival of Match Game is doing a good job of capturing the mid-70s lightning that Match Game had, processing it in HD, and showing in on Sunday nights. Everything that could probably go wrong with reviving a game show that's more show than game was mitigated in production design choices.
@pacdude it's a process with every studio/producer. Let's just say I'm a traditionalist

— Robert Mills (@Millsy11374) June 27, 2016
The first step was finding a host who had a good rapport with celebrities and was also quick-witted. Gene Rayburn certainly had both. ABC's choice, Alec Baldwin, definitely does too. Before the show came on, his ability to converse with celebrities was already well-documented. His good-natured mocking of everything, from the contestants' weird habits to the celebrities' ineptitude at writing things down, is reminiscent of Gene Rayburn beating PAs with cue cards. It's all in good fun. At times, Baldwin's delivery off the teleprompter felt a little forced, but his genuine unscripted banter was laugh-out-loud funny. With the show's quick turn-around time (last night's premiere episode was taped last week), it's clear that once Alec gets his footing and is comfortable with the long skinny mic, he'll shine as a host.
I thought last night's panel had some excellent chemistry for their first showing. The formula of the Match Game panel is present here: Sitcom/comedy star in seat one (Tituss Burgess of Unbreakable Kimmy Schmidt); Rosie O'Donnell, having already proved her mastery of the Pyramid in the half-hour before, puts on a combination Brett Somers/Richard Dawson impression with her clutch, on-point answers and genuinely funny input into the game in seat two; a three-named witty actor in seat three (Michael Ian Black); a ditzy good-natured beauty in seat four (Debra Messing); an offbeat mind who's more McLean than Richard in seat five (JB Smoove from Curb Your Enthusiasm); and a nice soul who has to clean up the mess in seat six (Sutton Foster). The madcap antics of a well-lubricated panel are here in full force, with highlights including JB Smoove's super-meta answer of writing absolutely nothing on the card as an answer to what a group of Baldwins would be called. Half of the strength of the comedy of the show comes from its on-screen cast.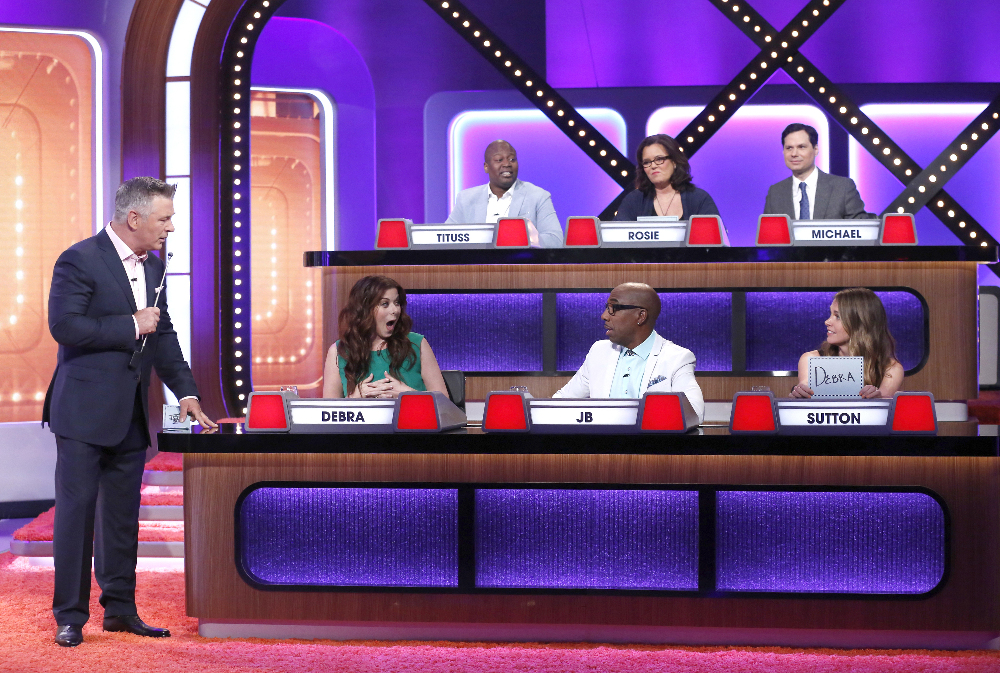 The other half comes from the writing of the questions and while many game show fans thought that due to the ever-increasing sexuality of Celebrity Family Feud questions that Match Game's questions were all going to devolve into just writing FUCKING on the card but the writers on the show have taken careful considerations into giving better puns, gags and open-ended answers on the card to create better questions that serve their proper purposes in the course of the show. (Round 1 generally has more open-ended questions, while Round 2 has more deliberate puns to end the game with.) Props to the writers for capturing the essence of what made Match Game questions so great without having to always devolve to the bluest-possible joke.
Some of the judging choices were extra spotty (for instance, matching "lotion" for "lube" even though I'm not rubbing KY on my ashy elbows, but I digress) and some of the questions needed more thought for an obvious answer (see the aforementioned Baldwin Brothers question) but these are minor problems that can get addressed through time. An extra aside that should be noted: no one won the Super Match last night, including one contestant who submitted "BAT" as an answer for "BALL AND ____." Yelling at that contestant on the TV in derision may be the one thing that brings this country back together. My only other complaint is that for some reason, once a player won the Audience Match, the theme started playing and the player started wildly gesticulating, and the proceedings had to die down in order to play the Super Match. I thought that was a misfire: when you win the big big prize, you get all the pomp and circumstance.
Through every production choice, ABC's Match Game has captured what made the classic Match Game so fun to watch. A solid host, gameplay that emphasizes clever comedy, a cast of misfits who are enjoying themselves… everything's _____ing amazing.