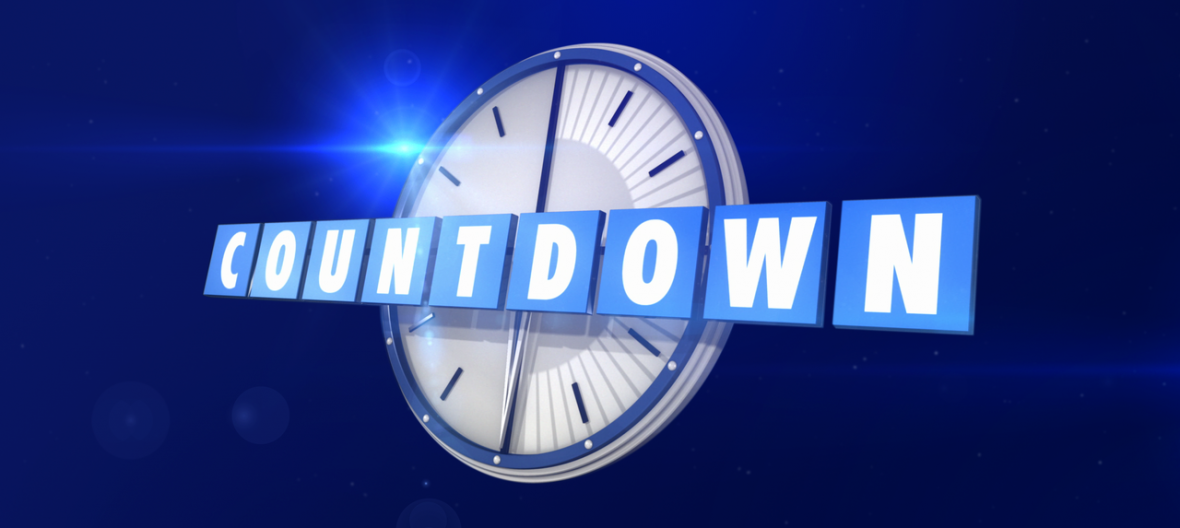 January 5, 2016
Review: Countdown (iOS)
Barnstorm Games has a 9-letter word for us: SURPRISED.
I feel like every review I write for a Barnstorm Games game starts off with "Barnstorm Games is best-known for its quality and every game they make is amazing" and so on. But damnit, it's the truth. Every game show conversion that Barnstorm crafts is carefully designed to create a fun experience for fans of the show. When you make a game show home game, your main audience is the fan of the show, and those fans are going in with the notion that they're playing the game they see on TV.
Countdown, for those unaware, is a long-running word and maths game that airs every weekday on Channel 4 in the UK (and also on weekends as a loving parody called 8 Out of 10 Cats Does Countdown). Two competitors compete in rounds of anagram solving and math probleming, all under a 30-second gun. Players score points on superior performance, and the player with the most points at the end of the show wins a dictionary and a teapot. Pleasantly British indeed.
A few years ago, Digital Design Studios in London created a Countdown iOS app, and it was functional. You could play against the house or a friend, but it didn't offer the full 15 rounds of play, nor did it have a computer to play against. It looks like Barnstorm picked up where that app left off and added even more.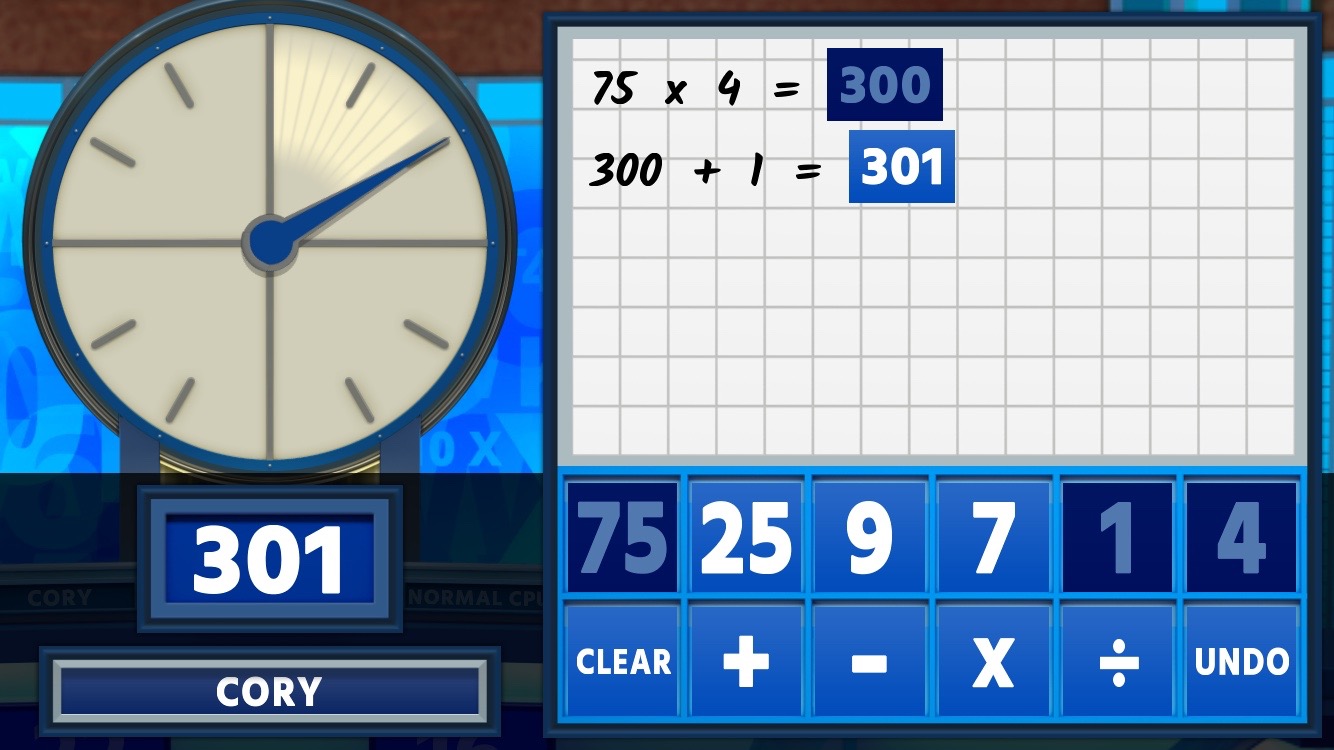 With Barnstorm's iteration of Countdown, you can play by yourself, against 4 difficulty levels of CPU, or with a friend on one device. You can play a quick game of 5 rounds or a full game of 15 rounds; or you can practice your letters, numbers or conundrum skills. A nice added touch is some composed Countdown-esque background music during letter selection and word declaring. The set is designed beautifully, with no graphical detail overlooked. The desk even has contestant nameplates. A very nice, personable touch.
Valid words have definitions, and the game does a solid job finding the longest possible word, or best solution to a maths problem. The game keeps track of statistics, so you'll be able to track your highest scores on Letters, Numbers and Conundrums or how many times you beat the computer on the different difficulty levels.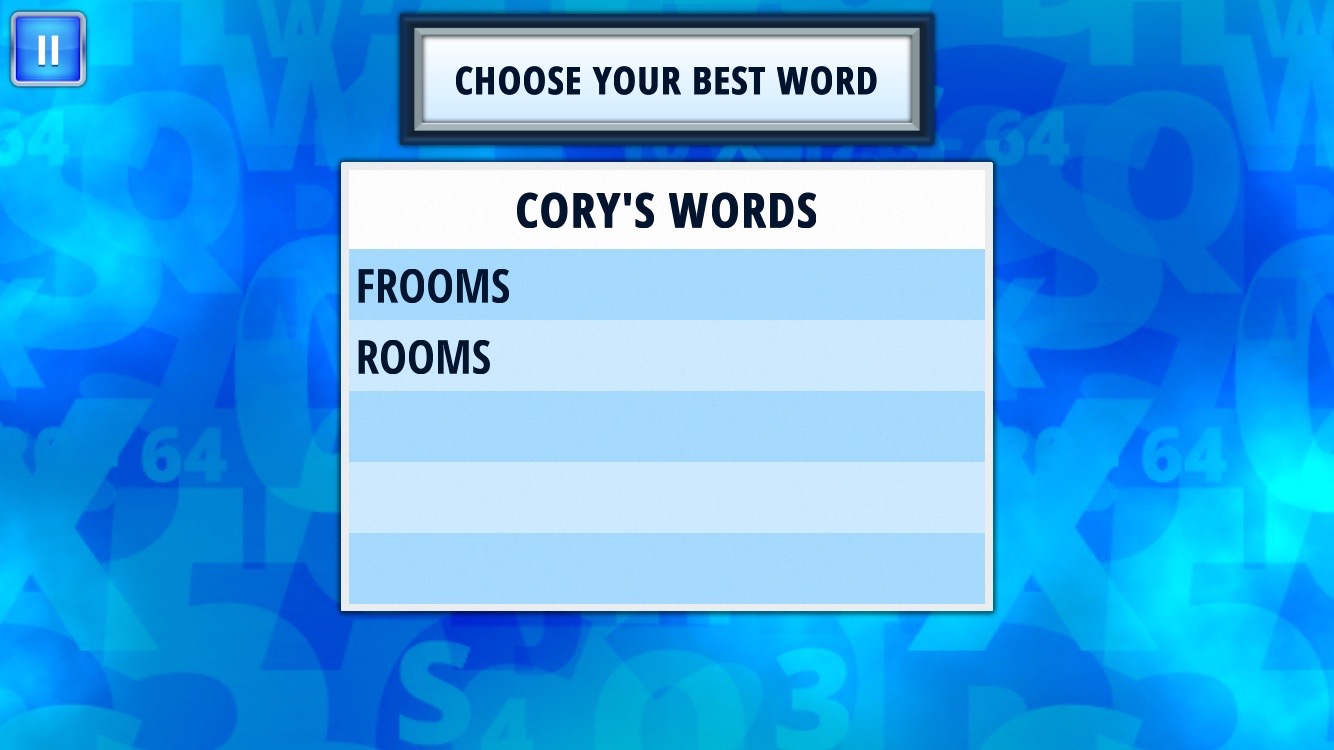 My complaints with the game are quite minor. "Practise" is on the front page and I know the game is British but I really feel like it should be spelled "practice" but I'm probably wrong. There's no "Shuffle" button while playing a Letters game, but you can drag the letters around on either the top or bottom row, like futzing around with Scrabble tiles on a rack, which is a nice touch. And once again, there is no Teatime Teaser bonus round, which I think would be an excellent idea.
Barnstorm Games continues to be the most thoughtful, talented designers in the industry when it comes to creating fun game show conversions that fully capture the essence of the shows they simulate. Whether it's something big, moving and complex like Tipping Point or simple and steady like Countdown, the experience is always worth the £1.49.
If you'd like to try the game yourself, you can check it out on the iTunes store, the the Google Play store, or the Amazon Appstore.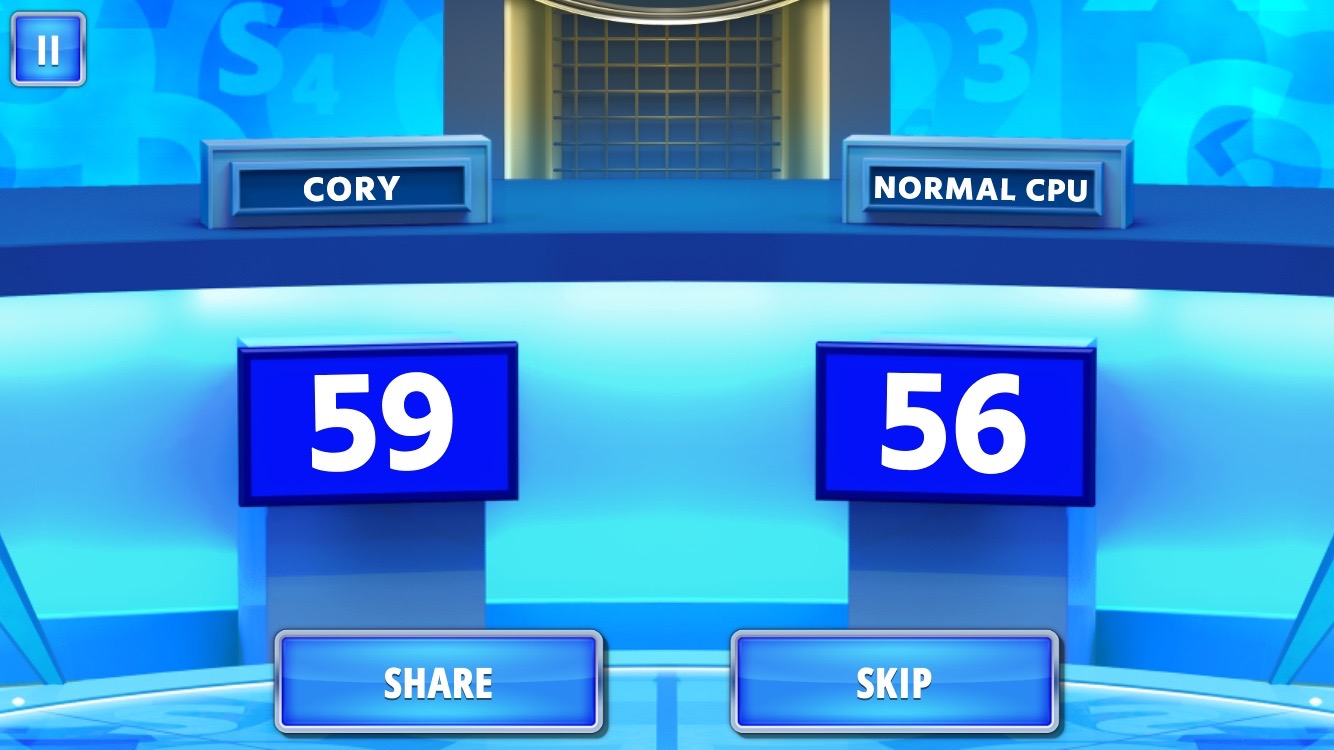 BuzzerBlog was provided a copy of the game from the developers for the purpose of this review.