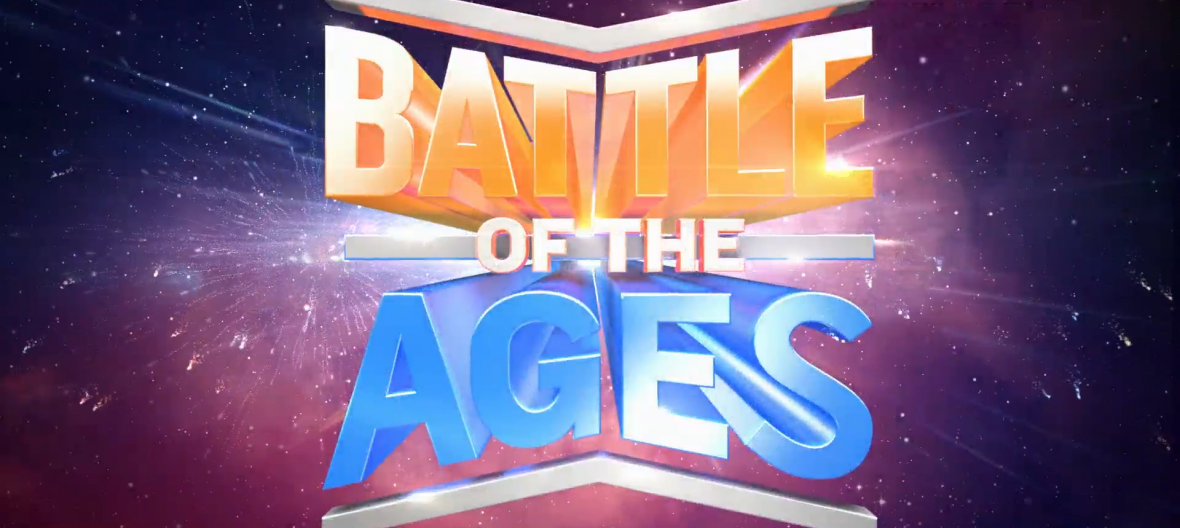 Brigham Young University is not the first name you think of when you think of game shows—but is it quality?
March 13, 2019
Review: Battle of the Ages
Did you know that Brigham Young University has a nationwide TV station and that it's premiering a game show next week?
As a TV aficionado, I like to think that I have an ear to the ground when it comes to new game shows popping up. When I got an email asking me to take a look at BYUtv's new game show Battle of the Ages, I had the same question you probably do:
What the gosh is BYUtv?
BYUtv is a nationwide television network owned and operated by Brigham Young University, a private university in Utah run by the Church of Jesus Christ of Latter-day Saints—the Mormon Church. If you're like me, you probably assume that a TV station owned by a church is going to function like the TBN network, showing televangelists 24 hours a day. Learning more about the network, it's evident that BYUtv is less TBN and more PAX. The channel was founded in 2000 as a local independent station, but in 2010 the network hired film producer Scott Swofford to head their content department. Swofford commissioned focus groups filled with TV watchers who were at least somewhat religious to determine what they wanted out of a TV network's programming. The results showcased an overarching message, loud and clear: "We want to be entertained. Then we'll stick around for the message."
With that mantra in mind, Swofford built a station based on family-friendly programming without a heavy religious message. Their first original drama, Granite Flats, was a huge success for the network, garnering an audience of 500,000 per episode, culminating in a three-season run. Most of their current game show offerings come from Canada: Just Like Mom and Dad is a reboot of the popular 80s CTV game show Just Like Mom, and Splatalot is Canada's kids' version of Wipeout. Their push for more original, home-grown content brings us to Battle of the Ages, a game show that's less Inspiration, Please and more Remote Control.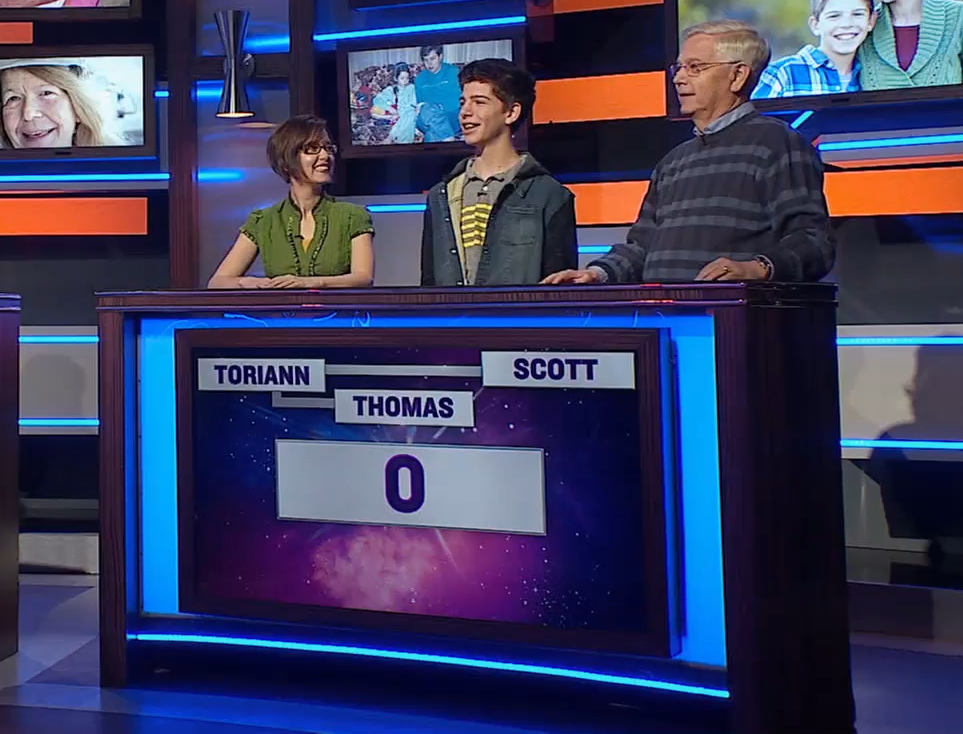 In Battle of the Ages, two families compete in a variety of trivia tasks. Each team is made up of three generations of family: A grandparent, a parent and a child. The teams work together in different games to earn points, and the team with the most points at the end of three rounds go on to a $10,000 bonus round.
In the first round of play, each round is led by a quirky and strange character who introduces and reads each question. In the screener episode I received, a round about video games was proxied by Stanley Streamer, a bearded Twitch streamer with a headset, slowly talking about the games he's playing. The parents from each team tries to buzz in and identify the video game being discussed. Watching a suburban soccer mom try to figure out what Tetris is via obscure clues is that frustrating kind of fun that game shows often provide.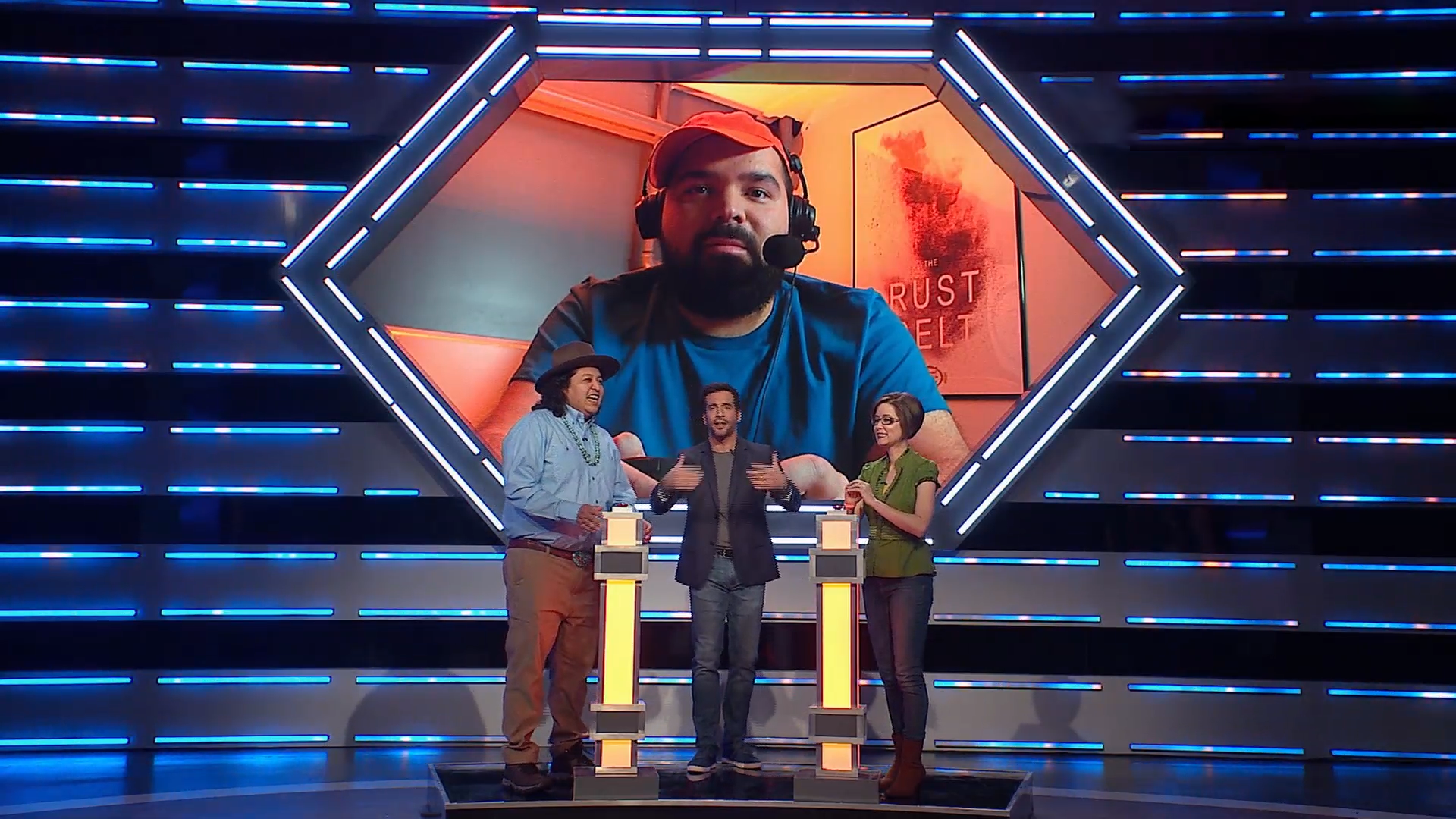 In the second round, both families are presented with a stunt and a trivia challenge. The team then places alternating wagers on how many correct answers they can give during the stunt. Complete the contract and earn points; fail, and your opposing team gets the points. In my screener, the stunt was called Throwback Thursday, in which two family members donned a two-person football jersey and had to lock in answers about decades in which certain events happened by standing on the decade and catching a football thrown by the third member of the team.
If this sounds like Game of Games or Double Dare, you'd be happy to find that this show's production is filled with alumni from both shows. Executive Producer David Hurwitz's credits include shows like Ellen's Game of Games and Million Second Quiz. Director Hans van Riet's worked on Double Dare and Minute to Win It. Showrunner Peter Herschko has produced episodes of American Gladiators and Fear Factor. Over the phone with me, Hurwitz explained that the taping schedule allowed him to tap a lot of crew from Double Dare after the show's first season wrapped to tape Battle of the Ages and editors to edit them.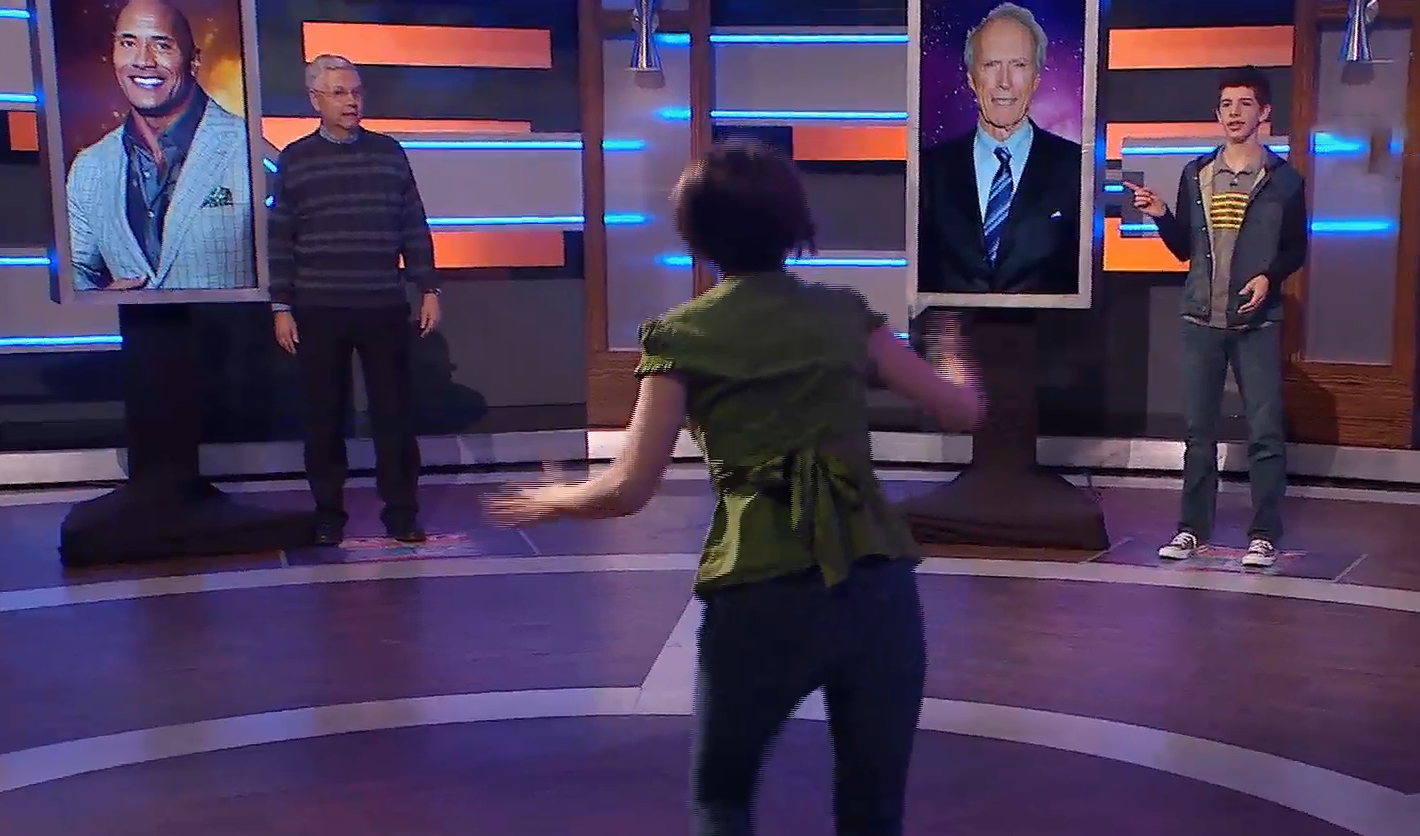 The third round presents each team with two pictures of famous figures, with one family member stationed by each and the remaining in the middle of the stage. The host, JD Roberto, reads a fact that pertains to one of the two figures, and the player in the middle must run to their relative stationed at the correct answer. If they're right, they get points and the relative must run to the middle to answer the next one. If they're wrong, back to start. The team that has the most points after this round goes to the bonus round.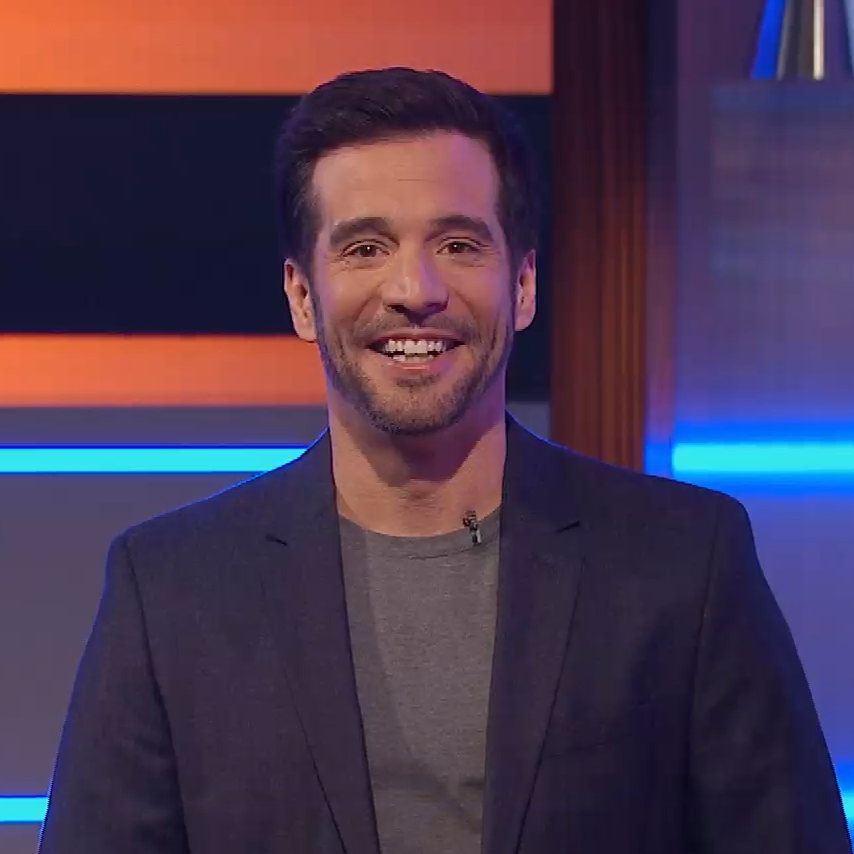 JD Roberto's no stranger to game shows. His quiz credits include Shop 'til You Drop, You Lie like a Dog, Flamingo Fortune and the touring Price is Right Live show. It's refreshing that a game show in 2019 would cast someone who could be considered a "traditional" game show host, and that was no accident. "[BYUtv] wanted someone with a game show presence," Hurwitz tells me. "JD was such a pro." Roberto's strength, Hurwitz says, was talking to the families, being genuinely inquisitive about the families and their lives, and using all that info to endear the families to the audience.
The bonus round feels a lot like a simplified version of the History IQ Timeline Bonus Round: 7 years are shown to the winning team, with two events attached to each year, the team must determine which event happened in every given year in 60 seconds. Every correct answer nets the team $1,000, but if they get all 7 right, the team goes home with $10,000. While the actual execution of the bonus round is a little clunky (there's a lot of one player running around), the reveal is climactic and handled with the proper amount of gravitas.

While it's really easy to see where the different parts of the production are inspired by, the show as a whole doesn't feel hackneyed or derivative—instead, it feels very familiar, and very comfortable. It's a game show truly focused on entertaining the entire family; a show that will get kids and their grandparents shouting answers at the television, without alienating anyone watching. It's not something I expected coming from a channel run by the LDS Church—or any church, for that matter. This would feel right at home in an imaginary time slot between when Nickelodeon ends and Nick and Nite begins. I wish the show had a little bit more trivia (a quick fire round on the buzzer would feel great somewhere), but I do appreciate that because of BYUtv's no-commerical format, the 26-minute runtime allows us to get to know the contestants a little bit better than other shows. JD Roberto's personable charm is on full display at the top of this show. If your family gathers around the television to watch Double Dare or Game of Games, you'd probably enjoy adding Battle of the Ages to your repertoire.
Battle of the Ages premieres on BYUtv and BYUtv.org on March 20. Check your local listings.