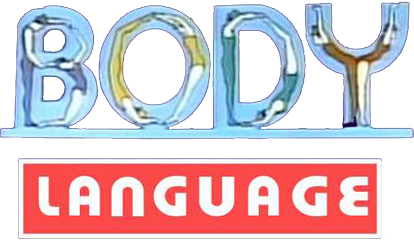 July 2, 2015
Review: Body Language
Buzzr is celebrating Independence Day with July 4th episodes of classic game shows. BuzzerBlog takes a look at one.
As Winston Churchill once said, "Success is stumbling from failure to failure with no loss of enthusiasm." In the world of television, nowhere may that quote be more apt than written in the heart of (and perhaps embroidered on the throw pillows of) the game show producer—after all, it's a seldom few game show formats that make it off the drawing board and into the pilot phase. It's even fewer that actually reach viewers' screens across America, with the hope that those viewers will enjoy what they see and welcome the game and its host into their lives on at least a semi-regular basis.
Since 1984, the year which the current incarnation of America's favorite quiz show, Jeopardy!, premiered in syndication, over 400 different game shows have come and gone. Some endured for several years and still maintain a cult fanbase, while others petered out after a mere few weeks and were quickly escorted to the land of parting gifts. Yes, it seems that the chances of creating the next Jeopardy! are next to nil. For all his success in this dog-eat-dog niche of broadcasting, nobody knew this fact of television life more than producer Mark Goodson.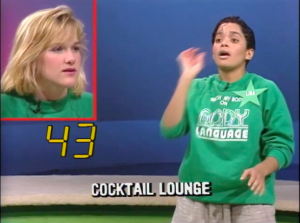 Much ado has been made in the past about the seemingly constant string of jackpot wins the Goodson-Todman empire has churned out from a period beginning in the radio days of the 40s, extending past Goodson's death in 1992 and into the current day with The Price Is Right on CBS and a reboot of the venerable To Tell The Truth on ABC's horizon. However, for every Goodson game that has stood up and won the hearts (and eyes) of game show fans from coast to coast, there have existed the company's fair share of obscurities, impostors to the thrones of the classic Mark Goodson-Bill Todman productions. Mindreaders, for example, never could have predicted it would be off NBC's schedule in just a matter of months in 1979, even with funny man and game show stalwart Dick Martin at the helm. Double Dare, a slime-free quiz game hosted by Alex Trebek, speak of the devil, lasted a year on CBS. And in 1984, as the Summer Olympics made sure the world had its collective eye on LA, the team behind some of the most well-known formats in the world brought us a game for the uninhibited.
Body Language wasn't the first time charades had made it to the small screen—as a matter of fact, the parlor game had been there since the very beginning. One of the first popular games on TV, Mike Stokey's Pantomime Quiz, had existed in several forms for thirty years before Body Language host Tom Kennedy had his turn at bat. Other copycats followed; there was Celebrity Charades, Act It Out, Stump The Stars (itself a reboot of the old Stokey show), and The Party Game up in Canada. Goodson also tried to strike it rich with charades in 1975, when Showoffs premiered.
Showoffs was a rather simple game in which two celebrity-contestant pairs raced against the clock to act out a series of words, with the high-scoring team (or the first to reach seven points) earned the right to attempt a more difficult word list for up to $5,000. The show's host, song-and-dance impresario Bobby Van, proved himself to be a capable compere for its six-month run. Van's hosting job can be seen as all the more respectable considering the circumstances surrounding it: the show's original host, Broadway actor Larry Blyden, was fresh off his stint as second host of the revamped What's My Line? when he served as host of the Showoffs pilot. 24 days before the show was set to premiere on ABC, however, Blyden was killed in a car accident during a short vacation in Morocco. Van, who had never hosted a game show before, was quickly switched into the role of host based on his relatively strong popularity on CBS' Match Game. After Showoffs' cancellation, Van himself would host two more game shows (The Fun Factory in 1976 and Make Me Laugh in 1979) before succumbing to a brain tumor in 1980.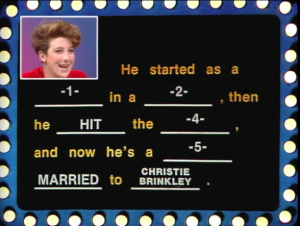 Undeterred by the failure of his first charades-based game show, Goodson brought the idea back to the drawing board and, nearly a decade later, introduced CBS daytime viewers to Body Language. At its core, the game was the same as Showoffs: with the help of your celebrity partner, act out a bunch of words and phrases as fast as you can. However, there existed an extra element to Body Language, in that every word correctly guessed was then placed into a fill-in-the-blank style puzzle, the subject of which the celebrity-contestant teams had to guess in order to cash out, $100 for each one. The sum total of those earnings was then multiplied by ten for a successful attempt at guessing three more difficult words, meaning a clean sweep of Body Language's bonus round was worth a cool $10,000.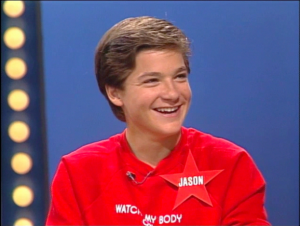 Celebrities clamored to appear on Body Language—stars like Vicki Lawrence, Tom Poston, Soupy Sales, Brad Garrett, Lucille Ball, Nathan Cook, Richard Simmons, Edie McClurg and Kim Fields all appeared on the show at one point or another. Unfortunately, that star power, even combined with the masterful hosting of game show legend Tom Kennedy (Name That Tune, Spilt Second, You Don't Say!), wasn't enough to save Body Language's eventual sinking ratings, and after two years on the air, the curtain closed on January 3, 1986. Today, the obscure pantomime game lives once again, as Buzzr, the YouTube-based, milennial-oriented game show channel,is currently producing minisodes of the game starring popular YouTube stars as they play the game for fun and bragging rights.
Body Language, while obscure, is a strong entry in the pantheon of game shows created by the team of Goodson-Todman Productions. While its existence predates one of the most popular Aaliyah songs, its two years on the air goes to show that, even if it takes nine years, if at first you don't succeed, dust yourself off and try again.